Detour to a gem by the sea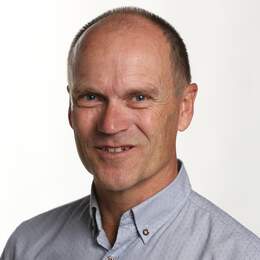 MOGENS JOHANSEN laps up a remote town and its islands
ONSLOW
Onslow is one town many may bypass as they head north to some of the Pilbara's more famous tourism hotspots, but do yourself a favour and take the 80km detour of the North West Coastal Highway. There is a lot to see, not only in Onslow itself but also at the Mackerel Islands just off the coast.
Onslow hasn't always been where it is now. It dates back to 1885 and was originally located at the mouth of the Ashburton River but, when repeated cyclone damage and heavy silting rendered the original Onslow jetty impractical, the town was relocated to its present location at Beadon Creek in 1925.
I'm with Onslow Beach Resort manager Ashleigh Shore, who wants to show me what remains of Old Onslow. We travel alongside the Ashburton River — the shady gum trees along the riverside are popular with caravanners who camp along the banks of the picturesque river. They share the tranquillity with cattle from Minderoo Station which roam freely around the bush.
Old Onslow is an interesting place with a lot to see. We have a good fossick around the ruins of the old police station and cemetery before heading back to "new" Onslow in search of air-conditioning and a refreshing drink.
Later, I join Jan Bevan, from the Onslow Visitor Centre, for her Hidden Treasures Onslow Tour. The $20 tour runs during the tourist season, from May to September, and includes, as the name suggests, a few of Onslow's hidden treasures not usually accessible to the public.
Our first stop is to see Neil Baker's shell collection. Neil, 82, was not around due to ill health but his wife, Judy, opened up their shed for us. Neil started collecting shells from Onslow and the Mackerel Islands in his 20s and it has grown into an impressive shell collection, displayed immaculately in a shed behind his house.
Our next stop is a real surprise — it's a large concrete tank on the outskirts of town which was constructed during 1942-43 to hold fuel for light warships visiting Onslow during World War II. After the war, the tank was sold to Shell, which supplied ships with fuel when they called at Onslow. Later, after it was decommissioned, it became an unusual home for Hayden and Robyn Stein and their family.
Our last main stop on Jan's informative tour is at the little church of St Nicholas. It is an Anglican church that dates back to 1929. It is in excellent condition and still used by all denominations in town.
THEVENARD ISLAND
It is the quintessential West Australian holiday spot of yesteryear — remote, peaceful and rugged.
The Mackerel Islands, 20km off the coast of Onslow and about 1400km north of Perth, are a marine wildlife and ocean lover's paradise and a popular weekend destination for Pilbara families. They also lure fishers from Perth. There are 10 islands in the group and Thevenard is the biggest.
Thevenard Island was home to a Chevron oil and gas operation until 2014 and evidence of the industrial past still dominates the island and its surrounds.
I spend a few days on Thevenard — the island is about 5km from south to north and about 2km wide, virtually pancake flat and covered in low shrubby vegetation. I stroll around to get the feel of the place. Already I can feel myself de-stressing. The beach out the front is nice for swimming, and there is a small reef about 50m off the beach and a jetty that look like interesting places to snorkel.
I join skipper Chris Saunders, Nathan Liersch and his nine-year-old son Noah from Victoria aboard the Island Escape on a fishing charter.
I get "sharked" the first few times I haul a fish from the deep and come up empty handed. But thankfully my disappointment is short lived. I hook a gold spotted estuary cod of more than 20kg, which gives my arms a good workout as I fight to get it aboard.
We all get to feel the rush of landing a Spanish mackerel. Mine is about 140cm and without question the most exciting catch this novice fisherman has ever landed. Our catch for the day also included some nice Rankin cod and spangled emperor.
Turtle season is another popular time on Thevenard Island. The island's assistant manager Sara Madani says they generally start arriving in November and December. They lay their eggs, which hatch about 60 days later, in January and February.
This is an edited version of the original, full-length story, which you can read here.
A message from Travel Editor Stephen Scourfield...
Thanks for reading us – we value your continuing interest and our connection with you.
But as our readers increasingly move to digital, we have to keep up with them.
As I'm sure you'll appreciate, there are costs involved in doing what we do for you.
To support Travel, reading the full story now requires a digital subscription (it's $1 a day for full access to thewest.com.au, for all your devices).
If you have the newspaper home delivered, you may already have complimentary premium access to thewest.com.au and our digital editions.
And we have other packages, including $9 a week for the weekend papers and everyday digital.
Stephen Scourfield
Fact File
Onslow is a two-hour flight from Perth. Virgin has eight flights a week to Onslow, with return flights starting from around $600.
Onslow to Thevenard Island is a 45-minute boat ride or a 10-minute flight in a light aircraft.
mackerelislands.com.au
Disclaimer
Mogens Johansen was a guest of the Mackerel Islands. They have not seen or approved this story.