Discreet luxury in the heart of Paris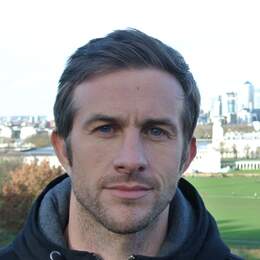 STEVE McKENNA savours the high life in Paris, in an elegant, little-known hotel
Unlike other five-star Parisian hotels, like The Ritz and Le Bristol, La Reserve almost flies under the radar.
Tucked around the corner from President Macron's Elysee Palace, a block north of the Champs-Elysees, this hotel is ever so discreet.
Were it not for its doormen, standing outside the lipstick-red lacquered entrance, you'd probably walk straight past it, thinking it was just one of those quintessentially Parisian townhouses: the five-storey ones with creamy limestone facades fashioned in the Haussmann style (named after Baron Haussmann, who oversaw an epic urban revamp of Paris from the mid-19th century).
However, this mansion — once owned by the Duke of Morny, Napoleon III's half-brother, then later by fashion designer Pierre Cardin — has been flamboyantly transformed into a hotel by two septuagenarians, billionaire La Reserve founder, Michel Reybier, and architect and interior design whiz Jacques Garcia.
This hotel has no formal reception, as such, though The Salon, as they call it, does a handy impression of one, with two concierge desks, surrounded by sumptuous furnishings: a raspberry-hued circle banquette (with a basket of fragrant roses on top), floor-to-ceiling mirrors, gilded woodwork, antique objets d'art and a marble fireplace, where logs burn for a good four months a year.
This is an edited version of the original, full-length story, which you can read here.
A message from Travel Editor Stephen Scourfield...
Thanks for reading us – we value your continuing interest and our connection with you.
But as our readers increasingly move to digital, we have to keep up with them.
As I'm sure you'll appreciate, there are costs involved in doing what we do for you.
To support Travel, reading the full story now requires a digital subscription (it's $1 a day for full access to thewest.com.au, for all your devices).
If you have the newspaper home delivered, you may already have complimentary premium access to thewest.com.au and our digital editions.
And we have other packages, including $9 a week for the weekend papers and everyday digital.
Stephen Scourfield