Diving into adventure: learning to scuba dive in Bali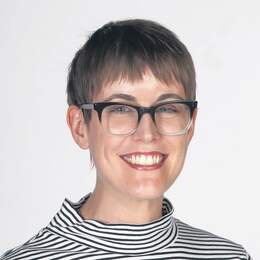 "Swimming over an anemone, I spot a baby clownfish among its tentacles, its parent bobbing above, mouth gawping as it watches me. I have, as a friend later points out, found Nemo."
"Don't die," more than a few people helpfully remind me when I tell them I'm going to learn to scuba dive in Bali.

"I'm actually going to Nusa Lembongan, just off the coast of Bali," I tell them, as if it makes a difference.

I'll be doing an Open Water Diver course — PADI's beginner course — with Bali Hai Diving Adventures. The company is part of Perth-owned, Bali-based Bali Hai Cruises, which runs daytrips to the island, along with Hai Tide Beach Resort on Lembongan's Mushroom Bay, where I'll stay in one of its comfortable huts.
I've dived with Bali Hai before, in late 2014 when general manager Andrew Sutherland — himself a former dive instructor — convinced me to give it a go. On that dive, all I had to worry about was equalising the pressure in my ears (like you would on a plane) and breathing through my regulator as my instructor — Belgian-born former Sydneysider Wendy Steensels — guided me around.
I surprised myself by really enjoying the experience and I try to keep that in mind as I study the 250-page PADI manual before my departure. It doesn't make for reassuring reading, filled with warnings about everything from lung overexpansion, decompression illness and gas narcosis to hypothermia and hazardous aquatic organisms. "Do not risk running out of air under water," it warns, as if I'd dare.
However, my nerves are soothed when I meet up with Wendy on Lembongan. It may seem a lot to remember now but, once the training is done, everything will seem logical, she reassures me. She seems so certain and so calm — Wendy is always calm, I learn — that I instantly start to feel better.
The Open Water Diver course generally takes three or four days — I'll take three (my dive buddy, my boyfriend David, is waylaid by an ear infection partway through but we press on without him). Of course, you can take a dive course at home, perhaps spread over a longer time, but doing it this way appeals to me. I like the idea of achieving something other than drinking cocktails and lying by the pool on a trip to this part of the world. Then there are the obvious benefits of learning to dive in waters renowned for their beauty — this area is part of the Coral Triangle, one of the world's most biodiverse marine environments. (It's worth mentioning that the waters around Lembongan and its neighbours can be treacherous, so seek good local advice before a dive, snorkel, surf or swim.)
Before I can even think about getting into the water, it's time for more theory, this time in video form. Then there are quizzes to be filled in before it's pool time. We have to swim 10 lengths (200m) and tread water for 10 minutes (harder than it sounds) to prove our proficiency. Then we are ready to truly begin.

Gearing up is daunting in itself, at least at first. Struggling into wetsuits and booties is only part of the equation. There's also the BCD, a vest we'll inflate and deflate to alter buoyancy under water. This attaches to the air cylinder, which in turn connects to the regulators (one to breathe from, one spare) and the pressure gauge showing how much air remains in the tank. Then there's the weight belt, fins, mask and snorkel. By the time I'm kitted up, it's hard to walk under the weight.

Our first couple of sessions are in the swimming pool, running through exercises and skills. We cover things we'll use regularly while diving — switching between breathing from a regulator and from a snorkel; clearing water from our masks — and things we need to know only in case of emergency, such as how to breathe from your buddy's spare regulator. Then there are acronyms to learn, guiding us through descending, ascending and doing our pre-dive checks.
There's a lot to take in. Some things that seem easy — such as equalising your ears — are unexpectedly tricky. Things that seem like cause for trepidation — switching off your cylinder to simulate running out of air under water — turn out to be easy under Wendy's patient tutelage.
It's not often you get the chance to learn something new and complex like this once you've finished formal schooling and it feels good to be flexing my mental muscles in this way. Certainly, that evening as I sit with a Bintang watching the sunset, there's a real sense of satisfaction — of having done far more to earn the cold beer, the comfortable lounger and even the view than I have on previous Bali trips.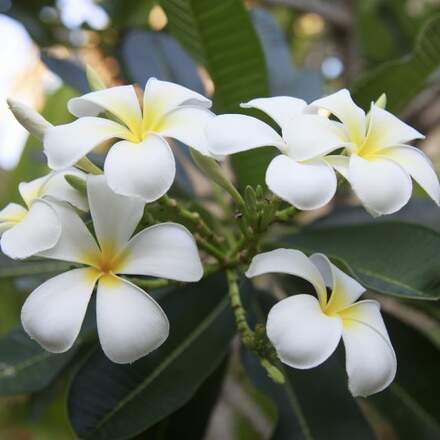 There's more theory and pool time the next day but also the first open-water dive of the course, off Bali Hai's pontoon. There are skills to practise but there's also time to explore: to watch a poisonous lionfish from a safe distance, to look up and see a group of small fish schooling around me. All too soon, it's time to ascend.
I have to take my theory exam and complete one more pontoon dive before it's time for the real deal the following morning, when we clamber aboard a boat with a bunch of qualified divers and head along the coast to Manta Bay. As the name suggests, this site is known for the presence of manta rays, which have a feeding station here, just below the cliffs of Nusa Penida, Lembongan's much larger but more isolated near neighbour.
We wait until the other divers are under water to gear up and step off the boat into the clear, cool water. We don't see any mantas but I'm so absorbed by the marine life I barely notice. Wendy points out bright nudibranchs — a kind of sea slug in various psychedelic colours — along with some small and distinctly un-scary bamboo sharks. There are long, thin needlefish, colourful parrotfish and coral in all shapes and colours. In the midst of all of this, I try to remember everything Wendy has taught me — to keep close to her, to regularly consult the dive computer on my wrist and, most importantly, to keep an eye on my pressure gauge.
Still, there's a meditative quality to being here, where there are few sounds except that of my steady breathing.
At one point, I have to slow down to avoid swimming into a little fish, which casually crosses in front of me, unconcerned by my presence and making me feel, even fleetingly, I'm part of this underwater world in a way I could never be snorkelling on the surface. Later, swimming over an anemone, I spot a baby clownfish among its tentacles, its parent bobbing above, mouth gawping as it watches me. I have, as a friend later points out, found Nemo. All the effort is worth it for that moment alone.
Our final dive that afternoon is even better. We head to Jack Point, off Lembongan's main beach, for a drift dive, allowing ourselves to be carried by the current over the reef. It's a pleasant sensation and there are so many fish it's like diving in an aquarium.
Back at Mushroom Bay, I have my photo taken for my PADI card before Wendy presents me with my new dive logbook. With that, I'm finished: qualified to dive to 18m in open water.
And so, granted access to this underwater world, my biggest concern becomes when I might next return.
Gemma Nisbet was a guest of Bali Hai Cruises.
Fact File
Bali Hai Diving Adventures' all-inclusive three-day Open Water Diver package includes equipment hire, breakfast and lunch on all days, two nights of accommodation and transfers to Lembongan. It costs about $920 per person. balihaidiving.com.
Hai Tide Beach Resort's lumbungs include an air-conditioned bedroom, ensuite with shower, fridge, safe, tea and coffee making facilities and bottled water, and cost from $130 a night. Breakfast and access to pontoon and beach club facilities including banana boat rides, pools, snorkelling and bicycles are included. The resort also has a two-bedroom villa. haitidebeachresort.com.
Daytrips to Lembongan with Bali Hai Cruises, including hotel transfers, lunch and activities, cost $135 for adults and $90 for children aged four to 14. Other options include dinner voyages, dolphin spotting and trips to Nusa Penida. balihaicruises.com.