Dog-friendly holiday spots in South West WA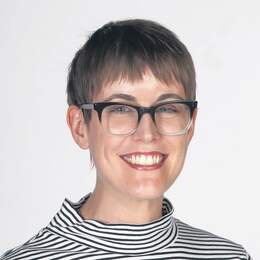 Nearly 40 per cent of Australian households has a dog. And with a little planning the family canine can come on your next trip, too.
When I got my dog Pickle last year, I was full of questions and apprehension. Were we ready for the responsibility of caring for a small, furry and not-very-clever living thing? Would she tear our house apart, or bark and drive the neighbours crazy? What if she got sick, or had an accident, or didn't like wearing the outfits I coveted for her?
Pickle has now lived with us for nearly eight months and, happily, only the latter of these worries has come to pass — she absolutely loathes her very cute, very expensive winter coat and isn't afraid to express her feelings on the subject. But, given my partner and I travel frequently both for work and pleasure, two new concerns have emerged. Will she prevent us from going away? And who will look after her when we do?
On many occasions so far, the answer has been that wherever possible, we've taken her away with us. Luckily she has proved to be an adaptable, friendly, curious little thing and loves to go to new places and meet new people. However, as any travel-loving dog owner will have found, taking your furry friend on holiday can often be easier said than done.
The focus on our travels with Pickle so far have been road trips down south, so that's what I'll focus on here. And indeed, assuming you're heading somewhere like the South West that can be reached relatively easily by car, your main issue will be finding somewhere to stay. I experienced this on a recent trip away with Pickle and a large group of friends, when I was looking for somewhere in the Margaret River/Yallingup/ Dunsborough area that would not only accept two small dogs but could also accommodate 14 adults. Miraculously, I found it in Woodstone Estate, a collection of four comfortable and well-equipped cottages — one of which allows dogs inside — in the forest near Dunsborough.
I found Woodstone via Airbnb, which — along with holiday home rental sites such as HomeAway — can be helpful for finding dog-friendly accommodation as you can usually search specifically for properties that allow pets. Local visitors' centres and tourist bureaus are also a very useful resource — check their websites or give them a call for suggestions. You'll generally have the best luck finding holiday homes, cottage and villa-style accommodation, and holiday, camping or caravan parks, although each will have their own rules and requirements.
Once you've found somewhere that looks suitable, always check in advance that your pet will be welcome, even if the property is advertised as allowing dogs. Most — if not all — operators will require prior notice and many will want to know a bit about your canine companion. Some properties will only allow small or medium-sized animals to stay and, if you have more than one dog or are travelling with dog-owning friends, note that many properties allow a maximum of two dogs. You may find your dog will be limited to staying in selected "dog- friendly" cottages, chalets or rooms.
There may be special conditions attached to having your dog stay with you. Many properties will charge an additional fee, which is often fairly modest, and some may require a security deposit in case your dog causes any damage. However, there are some places in the South West that will welcome your canine free of charge: just a few examples include Silversprings Cottages in Metricup, Billa Billa Farm Cottages near Walpole, Margaret River Hideaway and Beachside Prevelly Villas. The latter even provides a basket of "pet essentials" including a towel, leads and bags to clean up their mess.
Depending on what your dog is used to at home, you'll want to check whether the dog is allowed inside the accommodation — if it is, find out whether there are any areas such as bedrooms that are out of bounds. You'll often be asked to keep the dog off the beds and furniture. Many proprietors will require you keep your pet on the lead when they're outside, but check whether there's a fenced-in area where your dog can run around. Caves Road Chalets in Cowaramup, for example, has an enclosed dog run alongside or behind each of its chalets, while Diamond Forest Cottages Farmstay in Pemberton has a grassed outdoor enclosure attached to each of its two pet-friendly cottages — and has also welcomed other kinds of pets including cats, birds and even horses.
Holiday and caravan parks are another option, and there are some in the South West that will allow your dog to stay. The majority only allow pets if you're staying in your own caravan or camping — not in their cabins or chalets, although there are exceptions, including BIG4 Beachlands Holiday Park in Busselton (which accepts them in selected accommodation as well as powered sites) and Caves Caravan Park in Yallingup. Four Seasons Holiday Park in Busselton has some dog-friendly cottages and also offers an on-site DIY dog spa.
Some parks that accept dogs will do so only at certain times of the year, meaning peak times such as long weekends, school holidays and the summer months may be off limits. Most will require you keep your dog on a lead and not to leave them unattended to avoid both distressing your animal and disturbing other guests. (It goes without saying that if you're planning to take your dog on holiday, it should be adequately trained and socialised — all the more important if you're staying somewhere where there'll be other people and animals around.)
This raises another, equally important, issue: how your dog will react to new surroundings while you're on holiday. If your accommodation is in a rural setting, can they be trusted not to disturb wildlife or to disappear off into the bush or countryside? If not, keep them on a lead, even if you're not required to do so. If there will be other dogs or farm animals on the property, how is your pet likely to react? If your accommodation allows the dog to be left there unattended (and there's somewhere secure to leave them), will they be unhappy or disruptive?
Of course, most of us don't go to the effort of bringing our dog on holiday just to leave them on their own when we're out and about. In the South West, there's a good selection of pet-friendly restaurants, cafes and even wineries and breweries where you'll be welcomed — sitting alfresco — with your dog. Again, local tourist bureaus are a good resource for ideas.
However, if you're planning an outing somewhere that pets aren't allowed — for example, into a national park — another option worth considering is a day kennel. Ask your accommodation provider or local vet surgeries for recommendations.
Some vets offer this service themselves, or some boarding kennels will take your dog for the day — there are even options such as the rather luxurious Margaret River Pet Retreat, where doggie day-care guests can enjoy individual and group play time on manicured lawns, with background music to complete the experience.
Make sure you take your dog's vaccination certificate, as you may be asked to produce this, and ensure your dog is up- to-date with their flea and worming treatments.
Tips for holidaying with your dog
Come prepared with bags to pick up your dog's mess. It's good manners to clean up after your dog and many dog-friendly properties will require it as a condition of your stay.
Bring along a familiar bed to help your dog settle into new surroundings, plus some favourite toys. Make sure they're wearing a collar with identification (including a mobile number for a phone you actually have with you) in case they get lost while you're away.
To avoid distracted driving, consider using a restraint to keep your dog out of the way and as a precaution in case of an accident. Options include harnesses that clip into the seatbelt, cargo barriers for station wagons and travel crates (which, the RSPCA advises, should be large enough for your dog to stand up, lie down and turn around in). It's illegal in WA to drive with a dog in your lap, and other States have regulations requiring the use of restraints.
Dogs can get car sick — try to feed yours well in advance of a long journey if they tend to be afflicted. Make regular stops so they can stretch their legs, have water and go to the toilet. Don't leave your dog alone in the car when you make stops as heatstroke can strike quickly, even in relatively mild weather. Also be aware of the risk of heatstroke if you're leaving them unattended on a warm day at your accommodation
For long trips, you might like to give your dog a chew toy to help keep them occupied — although I've found Pickle tends to be happy sleeping or looking out the window. We took her for drives from an early age to get her used to car travel but if your dog is nervous in the car, try slowly building up exposure in advance, rewarding good behaviour.
Ticks can be an issue in the warmer months if you're walking in the bush, or heading north. According to Peter Irwin, principal of Murdoch University's College of Veterinary Medicine: "In South West WA, ticks are not common on dogs and are generally more of a nuisance than anything else. In the north, as in all of warmer subtropical and tropical Australia, the 'brown dog tick' is very common and transmits several infections to dogs." If your pet picks up a tick, it can be gently removed. Consult a vet about tick prevention, and if your dog shows signs of weakness or sickness — especially if you've been travelling on the eastern seaboard, where dangerous paralysis ticks are found.
Dogs aren't allowed into national parks but you will find some other reserves where they're welcome in some or all areas, generally on the lead. Check the Department of Parks and Wildlife's Park Finder website or free iPhone app for details. You can also search for dog-friendly walking trails at the Trails WA website.
If you're heading further from home within Australia you may still be able to take your dog with you. Virgin Australia and Qantas accept pets, but unless yours is a service dog, it'll have to fly in the hold. You'll need to supply a crate that meets airline requirements (which may vary by aircraft type) and there will be a fee that depends on your dog's weight. Contact your airline for costs, requirements and restrictions.
Pet-friendly stays in the South West
Margaret River region
Beachside Prevelly Villas, Prevelly
Big Valley Campsite Margaret River, Rosa Glen
BIG4 Beachlands Holiday Park, Busselton
Caves Caravan Park, Yallingup
Caves Road Chalets, Cowaramup
Discovery Holiday Park, Bunbury
Dunsborough Ridge Retreat
Flinders Bay Caravan Park, Augusta
Four Seasons Holiday Park, Busselton
Karridale Cottages and Hop Farm, Karridale
Mandalay Holiday Resort, Busselton
Margaret River Tourist Park, Margaret River
Margaret River Hideaway, Bramley
Margaret River Stone Cottages, Forest Grove
Sandy Bay Holiday Park, Busselton
Silversprings Cottages, Metricup
Woodstone Estate, Quedjinup
Yungarra Lodge, Dunsborough
South Coast
Albany Holiday Park, Albany
Avoca Farm Chalet and Cottage, between Albany and Denmark
Ayr Sailean, Bow Bridge
BIG4 Denmark Ocean Beach Holiday Park, Denmark
BIG4 Emu Beach Holiday Park, Albany
Billa Billa Farm Cottages, near Walpole
Cape Howe Cottages, between Denmark and Albany
Che Sara Sara Chalets, near Walpole
Chelsie's Country Cottages, Kalgan
Cheynes Beach Caravan Park, Cheynes
Coraki Holiday Cottages, Lower King
Emu Beach Chalets, Albany
Gum Grove Chalets, Denmark
Kangaroo Valley Cottage, Denmark
Karrak Reach Forest Retreat, Denmark
Misty Valley Country Cottages, Denmark
Pine Grove Holiday Park, Esperance
Rose Gardens Beachside Holiday Park, Albany
Tinglewood Cabins, Walpole
Uhuru Chalets, Torbay
Elsewhere in the South West
BlueSky Retreat, Greenbushes
Diamond Forest Cottages Farmstay, Pemberton
Fonty's Pool Caravan Park, Manjiump
Kojonup Caravan Park, Kojonup
Watermark Kilns Farmstay, near Northcliffe
Fact File
Search for pet-friendly accommodation in the South West via Australia's South West tourism, which also has information on local visitors' centres that can assist further. australiassouthwest.com.
Categories