Doha dazzles design aficionados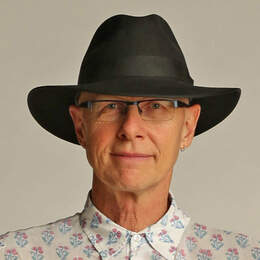 With a new national museum, I suggest you dig deeper in Qatar's capital. 
Smaller and with a more bespoke feeling than Emirates, Qatar Airways is proving popular with WA travellers. Its Hamad International Airport in Doha is easy to navigate.
The flight between Perth and Doha is about 111/2 hours. From Doha to London Heathrow, it's just over seven.
But, then, what's the rush.
Why go straight to Europe?
Option 1: Doha is good for a short stopover, and its new National Museum of Qatar adds something new to see.
Option 2: The Oryx Airport Hotel is a classy spot to break a journey and briefly regroup before travelling on.
STOPOVER: SNAPPING THE DASH
After eight years' work, the National Museum of Qatar has opened in Doha.
And the building itself is surely one of its greatest displays. Sydney-based design firm Koichi Takada Architects' interior architecture is as stunning as French architect Jean Nouvel's exterior.
Inspired by the desert rose mineral formation, it is covered in discs.
Inside, Koichi Takada has picked up the desert scapes theme.
The National Museum of Qatar tells the story of this Middle Eastern nation through 11 galleries following the three chapters of its life — Beginnings, Life in Qatar and the Modern History of Qatar.
There are museum shops, cafes and restaurant.
A spokesperson explains that, even for these, inspiration has been drawn from Qatari locations and artefacts:
"Cafe 875, which overlooks the museum's main lobby, was inspired by traditional Qatari gold jewellery — particularly the medallion rings.
"The Desert Rose Cafe is, of course, a direct reference to the museum's exterior architecture. Its sand-coloured palette and collection of desert rose formations pay homage to the Qatari landscape.
"The timber walls of the museum shops take their form from the Dahl Al Misfir (Cave of Light), which is found in the heart of Qatar."
The museum, spread over 1.5km, is open to all, and has a 220-seat auditorium and rolling program of events.
Both inside and out, there are many commissioned artworks, including Alfa, an installation of 114 fountain sculptures along the 900m lagoon shore, by French artist Jean-Michel Othoniel.
A landscaped park celebrates Qatar's indigenous plants.
Sheikha Amna bint Abdulaziz bin Jassim Al Thani, director of the National Museum of Qatar, says:
'Qatar is an ancient land, rich in the traditions of life in the desert and by the sea. It is also a country whose modern history has been defined by oil, with all the dramatic change that its discovery brought. The museum we have created is not a showcase for a collection. It is a journey — and like any true journey, it does not merely take people from one place to another. It changes the travellers themselves and helps redefine them. I hope that everyone who joins in the journey of the National Museum of Qatar will be moved by the experience. I hope they will come out with a deeper understanding of life in this ancient and modern land, and a greater sense of wonder at all it offers the world.'
Hotel: Stagger the trip
A great hotel that's "airside"... that's a sweet combination.
And the Oryx Airport Hotel in Doha is certainly that.
Qatar Airways is popular with WA travellers travelling to Europe, in particular, and breaking the journey without leaving Hamad International Airport is a good option.
The Oryx, inside the passenger terminal at Hamad, is billed as four star but seems better than that. It has superior, deluxe and family rooms and superior and presidential suites, and guests can stay for as little as five hours.
The Oryx has free wi-fi, a gym, swimming pool, squash and virtual golf. There's full room service and in-room dining.
A full day might be $444. For information, look here
By the numbers
In London, the Tate Modern has overtaken the British Museum as top UK visitor attraction — a spot it's held for a decade. New figures show that 5.9 million people visited the Tate Modern art gallery last year, while 5.8 million went to the British Museum.
More than a million people visited The Louvre Abu Dhabi in its first year. The "universal art museum" celebrated that first year a few months ago and, until July 13, has an exhibition called "Photographs: An Early Album of the World". It shows 250 of the world's earliest photographs, portraying people and places across the world. A spokesperson explains: "Following the development of photography in the mid 1800s, Western societies eagerly sent European photographers on voyages of exploration, to capture distant civilisations on film for the first time."
Qatar hosts the 22nd FIFA World Cup in 2022. Qatar is already constructing seven new stadiums and renovating another, as well as building infrastructure like new roads and transport systems for the event. A decision on whether to increase the size of the 2022 World Cup from 32 to 48 teams will be made in June.
Fact File
Museum opening times:

Saturday to Thursday, 9am-7pm
Friday, 1.30-7pm
Last entry one hour before closing
For more information see here 
Categories