Our World

Downtown Los Angeles: History, food & art in the city's beating heart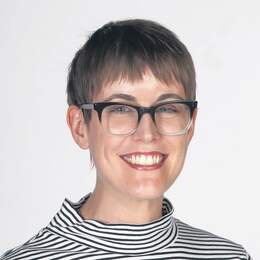 Sometimes dismissed as unwieldy and overwhelming, Los Angeles is not just a useful gateway to North America but also a rewarding destination in its own right. The trick: avoid trying to do too much and focus your energies on one or two neighbourhoods, such as the rapidly transforming historic Downtown. 
Back when Grand Central Market opened in the heart of Los Angeles in 1917, residents from neighbouring Bunker Hill would ride the Angels Flight funicular railway from their stately Victorian homes to shop at produce vendors ranging from greengrocers and fishmongers to butchers, bakers, flower sellers and one stall that sold only eggs.
This was the golden age of Downtown LA: nearby Spring Street was known as the Wall Street of the West, while the department stores, grand theatres and movie palaces along Broadway were Los Angeles' commercial and entertainment hub, connected to the burgeoning city by a rail network said to be among the world's best.
By the 1950s, however, Bunker Hill's upper-middle-class residents were long gone and in 1955 the neighbourhood was approved for "slum clearance". Downtown was in decline as freeways replaced rail cars and the city sprawled. Broadway later gained new life as a busy Latino shopping district but many Downtown buildings struggled to find tenants, and Los Angeles became known — as the well-worn phrase goes — as "a city without a centre". Still, Grand Central Market carried on, adjusting to changing demographics with inexpensive produce and affordable meals.
Today, Grand Central Market has adapted once again. Its stalls — each marked with a neon sign — now sell everything from grass-fed burgers to craft beers, gourmet cheeses and regional Thai comfort food. It retains a handful of longstanding vendors such as taco stand Ana Maria and China Cafe, which has been at the market since the 1950s, but now there's also sustainable seafood, vegan ramen, an organic juicery, even a "gourmet peanut butter and jelly sandwich restaurant". In an echo of that early egg stall, a branch of Eggslut, a phenomenally popular "chef driven, gourmet food concept ... inspired by a true love for eggs", offers dishes including scrambled egg with cheddar, caramelised onions and Sriracha mayo on a brioche bun.
It's indicative of a remarkable ongoing urban renewal that has seen Downtown transform from "bleak to chic", as one memorable headline put it a few years ago. Now known for its vibrant food and arts scenes, the area is increasingly drawing younger, more affluent residents to live in new-build condos and historic apartments. Bunker Hill is a thicket of skyscrapers that incorporates some of Los Angeles' most distinctive modern buildings, including the Frank Gehry-designed Walt Disney Concert Hall and the monumental Cathedral of Our Lady of the Angels. The Angels Flight — the only structure remaining from the old Bunker Hill — has reopened half a block south of its original location following an appearance in 2016's La La Land. It's now billed as one of the world's shortest railways and marketed as a tourist attraction.
Indeed, though it remains somewhat sketchy in parts, Downtown has become a visitor drawcard in a way that would have seemed unlikely not so long ago. More reminiscent of New York than Hollywood, it has attractions ranging from the Staples Centre (home to the LA Lakers, among other sports teams) and the Grammy Museum to the main branch of LA's Museum of Contemporary Art and the renowned Broad contemporary art museum. Its historic centre is dense and highly walkable — something of a rarity in car-centric Los Angeles — with an impressive collection of well-preserved heritage buildings.
There's also a good selection of walking tours on offer, and I join local specialist Downtown LA Walking Tours for a two-hour meander beginning at the Angels Flight. My knowledgeable guide, Julia, fills me in on the history of the Grand Central Market, and shows me Downtown sights including the Bradbury Building, a local landmark known for its starring roles in movies such as Blade Runner and The Artist. Built in 1893 at a cost of more than half-a-million dollars, it's LA's oldest standing office building and still functions as such today, but the public can visit the sky-lit atrium to admire the ornate cast-iron railings and cage lifts.
Then there's Clifton's, a historic cafeteria and bar known for kitschy decor combining taxidermy and enormous faux-redwood trees — Julia likens drinking at its Pacific Seas tiki bar to "being shipwrecked with Indiana Jones" — and the beautiful Last Bookstore, with its extensive range of more than 250,000 books and quirky book sculptures on its upstairs mezzanine. Laying claim to being California's biggest new and used bookshop, its name is a pointed statement about the inherent riskiness of such an endeavour: as its website asks "What are you waiting for? We won't be here forever".
Granted, I could have found these places on my own, but without Julia I wouldn't have known, for example, to look for details such as the metal loops on older buildings which, before the 1960s, held cables for trolley cars. Nor would I have known to venture inside the building at the corner of Seventh and South Hill streets, where an unremarkable jewellery wholesaler — one of many in Downtown's expansive jewellery district — has been inserted into a richly ornamental Beaux Arts-style theatre built by vaudeville impresario Alexander Pantages in 1920. Remarkably, the theatre is largely still intact, right down to the set backdrops on stage.
Most importantly, though, taking a guided tour with a local like Julia provides an insight into the issues currently affecting the neighbourhood. As you'd expect, Downtown's latest transformation has sparked vigorous debate about gentrification and displacement.
And though Los Angeles has long been known as the homeless capital of America, the problem is only growing; like much of the rest of the city, Downtown continues to grapple with concerns around affordable housing and homelessness. Skid Row, with its large homeless population, is just south of the historic core in the blocks bounded by Main, Third, Alameda and Seventh streets. With newer residents paying top dollar for housing nearby, it's not difficult to see how tensions might arise.
This is, Julia tells us, one of the major issues that Los Angeles will need to tackle as it prepares to host the 2028 Summer Olympics. By then, no doubt, ever-changing Downtown will have transformed itself once again.
Self-guided tours
Downtown art museum The Broad, opened in 2015 by philanthropists Eli and Edythe Broad to house their extensive collection of contemporary and postwar art, has no shortage of attention-grabbing works within its walls.
There are silk screens of Marilyn Monroe by Andy Warhol, pop artworks by Roy Lichtenstein and Jeff Koons' sculpture of Michael Jackson and his chimp Bubbles. Patrons queue for a fleeting experience of two spellbinding "infinity mirror" works by Japanese artist Yayoi Kusama. Everyone from Cindy Sherman to Cy Twombly to Jean-Michel Basquiat is represented.
Then there's the building itself, with its monumental, perforated facade — designed to contrast with the stainless- steel sails of Frank Gehry's Walt Disney Concert Hall next door and likened to everything from a cheese grater to a Star Wars spacecraft — along with its cave-like lobby, bright gallery space and glimpsed "vault" storing artworks not on show.
But what really grabs my attention is the fact The Broad possesses that relatively rare thing: a museum smartphone app that's actually a pleasure to use, and genuinely enhances my visit.
The free app incorporates an overview of the collection, as well as an interactive map displaying highlights of current exhibitions.
Then there are the four self-guided tours. One focuses on the architecture, another is specially designed for children. Another still explores selected works, with commentary by the Broads.
My favourite, though, is Artists on Artists, which features artists represented in the collection talking about works by other creators. It includes the startlingly honest admission by conceptual artist Barbara Kruger that "I've never listened to an acoustic guide, I'd rather go to hell..."
You can also reserve timed tickets via the app: general admission is free, but advanced bookings are recommended. It's possible to show up and join the standby line outside, but be warned: wait times can exceed two or three hours on holidays (see twitter.com/thebroadstandby for updates on the current wait time).
There are also free self-guided audio tours (along with regular guided tours) at the neighbouring Walt Disney Concert Hall, which is home to the LA Philharmonic orchestra. Pick up a listening device in the lobby to listen to narration by actor John Lithgow, plus audio from Gehry and others involved with the project, including Walt and Lillian Disney's late daughter Diane Disney Miller.
The latter provides one of the tour's more surprising sound-bytes, revealing how her mother initially told Gehry she wanted the concert hall to resemble "a little brick church covered with vines". It seems an unlikely starting point, given the result, but Disney Miller recalls that the architect understood it perfectly, remarking: "I know what she means, she wants it to look warm and welcoming."
See thebroad.org and musiccenter.org
Fact File
WHO
If you're keen on avoiding driving and/or getting stuck in traffic, Downtown's compact and walkable historic core is a strong option for a few days in the city — particularly if you've been to Los Angeles before and have already seen the big-name sights. Alternatively, a day spent Downtown would make a nice complement to a stay elsewhere in LA. 
WHY
Downtown isn't the palm-filled City of Angels stereotype, but showcases another side to LA that's rich in historic, cultural and culinary interest. 
WHAT
Downtown LA Walking Tours' Old and New Downtown LA tour departs daily at 1.30pm and costs $US20 ($26) per adult. Other tours cover the Downtown Arts District, architecture and filming locations. dtlawalkingtours.com
The Last Bookstore is open daily from 10am. lastbookstorela.com
For more on Downtown LA and Los Angeles' other neighbourhoods, see discoverlosangeles.com 
WHEN
Southern California is renowned for its temperate year-round climate, but spring (March to May) and autumn (September to November) are the best times to visit. Summer is high season, when the city tends to be at its busiest and most smoggy, and hotels at their most expensive. 
Disclaimer
Gemma Nisbet was a guest of Discover Los Angeles. They did not review or approve this story.