Arrivals & Departures

Dr Karl Kruszelnicki to escort Antarctic cruise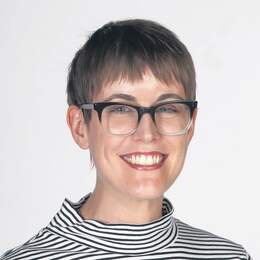 A voyage to Antarctica is the trip of a lifetime, and all the more so when one of Australia's favourite scientists is along for the ride.
Join scientist and broadcaster Dr Karl Kruszelnicki on a cruise to Antarctica with adventure travel specialist World Expeditions, which is chartering MV Ortelius for the November 2019 voyage.
There'll be plenty of opportunities to learn about the region from Dr Karl and the ship's expert lecturers on the 12-day cruise, which will also provide a chance to see wildlife including penguins, seals and whales.
There'll be on-board photographic workshops and shore expeditions in the ship's zodiacs, plus optional activities including kayaking, hiking and snowshoeing, climbing and camping on the ice.
The trip departs round-trip from Ushuaia, at the southern tip of Argentina, and crosses the Drake Passage to the Antarctic Peninsula.

"I'm excited to explore parts of the Antarctic I haven't yet visited," said Dr Karl, who visited Antarctica in 2009, 2010 and 2012, but hasn't previously made the crossing from South America.
"I'm hoping to arrange a citizen science project, collecting data that will be useful for scientists."
The voyage departs on November 24, 2019, and costs from $US7950 ($10,565) per person.

Categories