Dramatic coastline captivates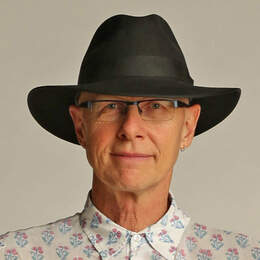 The ruggedly beautiful Kimberley coast is a landscape like no other.
The Kimberley coast is considered one of the planet's wildernesses — perhaps 13,000km of it, depending on tides.
The remarkable edge of the continent has Australia's biggest inshore reef, seagrass meadows, mangrove forests, oceanic mammal populations and seabird breeding colonies.
It's a recognised biodiversity hotspot.
The coast from the Buccaneer Archipelago to King George River was named for its outstanding heritage value in the Federal Government's Department of the Environment's West Kimberley Place Report.
From sandstone coast with rocky headlands to prominent peaks, sandy beaches and dramatic drowned river valleys to offshore reefs and numerous islands, there is diverse landscape and marine life.
Big tides make drama.
CRUISE THE COAST
The Kimberley coast has become synonymous with remote expedition cruising.
As more travellers have been drawn here, the range of options has grown.
There are short, relatively inexpensive trips, comfortable mid-range ships and high-end, luxury cruises.
And these are some of the classic spots on the Kimberley coast …
KING'S CASCADE
In Cascade Creek, a tributary to the Prince Regent River, this fall of more than 25m is a classic "champagne cascade" waterfall down a stepped rock face.
RAFT POINT
The red ramparts of Raft Point dominate the southern entrance to Doubtful Bay. Walk up past boab trees to caves full of Indigenous art and a view over Foam Passage to Steep Island.
HUNTER RIVER
We enter Hunter River from Prince Frederick Harbour, and it twists past red rock walls to mangroves, and to the Hunter Falls and Donkin Falls, both of nearly 100m.
KING GEORGE FALLS
On the 112km long King George River, the twin King George Falls are spectacular.
MONTGOMERY REEF
The 400 square kilometres of Montgomery Reef, 20km off the Kimberley Coast, opposite Doubtful Bay, appears to rise out of the sea as the tide falls. Fully exposed on a 10m tide, it is up to 80km long.
DAY TRIPS
HORIZONTAL FALLS
When the tide rises in Talbot Bay, sea water is pushed through two gaps, filling the big "bowls" behind.
This creates the Horizontal Falls.
First it streams through the "Wide Gap", just 20m across, with water about 40m deep, and then the "Narrow Gap", further in and only 7.5m across, also with 40m of water below.
Locals chorus that the bit between is called the "Middle Sea".
Just as these gaps are the only way for this huge amount of water to get in … so, there's only the same way out, and water rushes back through after high tide.
From the air, they do, indeed, look like horizontal waterfalls.
Small boats from expedition cruise ships take visitors through the Horizontal Falls in small boats, but now it's even more popular to fly out on a day trip in a float plane and take the trip through in a fast boat.
BUCCANEER ARCHIPELAGO
There are 1000 islands in the Buccaneer Archipelago. Once ranges, ridges and valleys, they were flooded by rising sea levels as the last ice age thawed. With big tides pushing through, you might think you're on a whitewater river. A trip out from the Dampier Peninsula in a fast boat brings the experience alive.