Dream ride to Singapore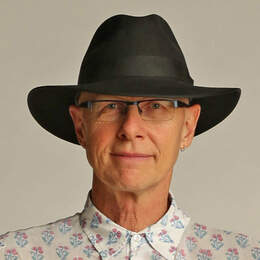 Singapore Airlines will use the new Dreamliner 787-10 on one of its daily flights to Perth.
Singapore Airlines has managed to get 337 seats into the new 787-10 which will fly between Perth and the Asian island city from May. Boeing lists the plane with 330 seats in two classes.
The plane has arrived in Singapore, flying uneventfully from Boeing's production facility in South Carolina. Singapore Airlines is the first to receive the new plane, with 30 more on order and an expression of intent made on another 19.
"The 787-10 is designed with the latest in technological innovations and SIA is proud to be the launch customer for this newest and largest variant of Boeing's Dreamliner family," Singapore Airlines chief executive Goh Choon Phong, who was on the delivery flight, says.
The plane has newly designed cabins, 36 seats in business class and 301 in economy. The new business-class seat fully reclines into a 193cm-long flat bed.
This also makes a compatible match with other long-haul flights that the 787-10 connects with in Singapore.
As airlines tend to do, Singapore Airlines says the new interiors result from feedback from customers but, rather oddly, there's no premium economy — a sought-after class of travel.
Economy is configured 3-3-3, so a third of the passengers will be in "middle seats". Singapore's layout shows just two "double seats" right at the back by toilets.
The 787-10s will be used on flights up to eight hours — initially between Perth and Singapore and Osaka, Japan, and Singapore.
There will be some flights between Singapore and Bangkok and Kuala Lumpur for training purposes.
Singapore Airlines regional vice-president Philip Goh is pleased that Perth will be Australia's first destination for the 787-10— a suitable recognition for more than 50 years flying here.
About the 787-10
Its range is less than 12,000km, so it will only be used on flights of up to eight hours.
About 95 per cent of the 787-10's parts are used in the 787-9, which is flown by Singapore Airlines' low-cost subsidiary Scoot. But the aeroplane is stretched 4.8m longer.
Singapore Airlines says the business-class seats are padded with Alcantara, used for the interiors of luxury sports cars and yachts.
Business-class seats are configured 1-2-1, forward-facing, with a 45cm touch screen.
Economy is configured 3-3-3, with a 29cm screen.
SINGAPORE - the city in a garden
Categories