Drive and fly, what a way to go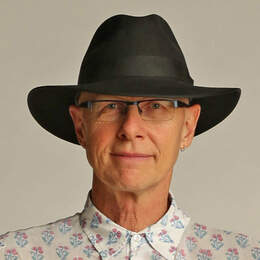 STEPHEN SCOURFIELD finds Avis' one-way driving rental leaves time to do more along the coastline
Avis Australia is offering seasonal one-way hire car rentals between Perth and Exmouth from April 1 to October 31, in 2019 and 2020.
You can either fly to Learmonth Airport (between Exmouth and Coral Bay) with Qantas, and drive back — or drive up and fly home.
Australia's Coral Coast tourism region is behind the new initiative, and has also developed two itineraries for visitors to follow.
ACC chief executive David O'Malley says: "Our two new itineraries promote and unlock how best to travel Australia's Coral Coast with your 'extra' travel time, given the flight to or from Learmonth Airport."
What to do ... Scourfield's list
The Pinnacles of Nambung National Park, near Cervantes. These limestone rock formations, formed some 30,000 years ago after the sea receded, are 250km north of Perth.
Chapman Valley is 20 minutes drive from Geraldton. Head out along Chapman Valley Road to Ego Creek, Red Hill and Chapman Valley Wines for lunch. Good in wildflower season.
Wet a fishing line at Murchison River mouth at Kalbarri, or head into the gorges of Kalbarri National Park.
For Ningaloo Reef, head to Coral Bay or Turquoise Bay, on the "outside" of North West Cape at Exmouth. Step into the azure water and let the current "drift snorkel" you.
Stromatolites are rock-like structures built by microbes — living things. Shark Bay's stromatolites are 2000-3000 years old but similar to life forms found up to 3.5 billion years ago.
Want to know more? Look See here
Categories