WA Drive & Ride Guide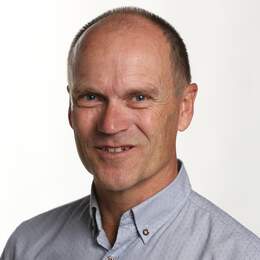 MOGENS JOHANSEN runs the rule over the great driving routes that stretch south, east and north from Perth
With beaches, hills, forests and rural towns, we are spoilt for choice when it comes to options for a day (or overnight) drive around Perth.
Now is a great time to switch off Netflix, get off the couch and leave the hustle and bustle of the city behind. It is time to fill-up the tank, shake off the winter blues and breathe in some fresh country air.
Four-wheel comfort or the freedom of two, the choice is yours. Pack a picnic or stop for lunch in a local cafe, restaurant or hotel. There is a smorgasbord of options waiting for you only a short drive or ride away.
North, east or south, whichever direction you head you will be able to create nice loops rather than an out and back drive.
If you are heading north you can use Indian Ocean Drive and cut across to the Brand Highway to get a different experience on the drive back.
If you want to explore the Wheatbelt, Great Eastern Highway will quickly get you out there and you can return via Brookton Highway or Toodyay Road.
Heading south, South Western Highway and Forrest Highway run virtually parallel all the way to Bunbury. Pick Forrest Highway for easy access to the coastal attractions and the South Western Highway for forests, rural scenery and towns.
We have captured the essence of WA in a selection of day or overnight trips from Perth but they are only the tip of the iceberg — a bit of inspiration. So pack your camera, hat and sunscreen and get out there.

Read the full story, and more, at thewest.com.au
A message from Travel Editor Stephen Scourfield...
Thanks for reading us – we value your continuing interest and our connection with you.
But as our readers increasingly move to digital, we have to keep up with them.
As I'm sure you'll appreciate, there are costs involved in doing what we do for you.
To support Travel, reading the full story now requires a digital subscription (it's $1 a day for full access to thewest.com.au, for all your devices).
If you have the newspaper home delivered, you may already have complimentary premium access to thewest.com.au and our digital editions.
And we have other packages, including $9 a week for the weekend papers and everyday digital.
Stephen Scourfield