Arrivals & Departures

Dubai to stimulate the senses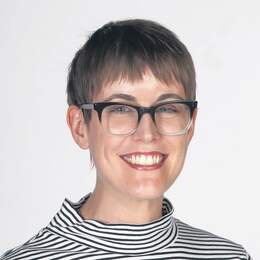 Light, water, fire and sound will be harnessed in a half a billion dollar show displayed on the world's biggest projection screen
Australian entertainment group Laservision is helping to light up Dubai in a $544 million project using cutting-edge technology to harness light, water and fire with giant screens, 30 fountains and surround sound.
It incorporates what's being billed as the world's largest permanent projection surface on the InterContinental Dubai Festival City, which is said to be five times the size of the world's biggest IMAX screen.
It also features Australian dancer and theatre performer Jessica Hesketh, who was the runner-up in season three of So You Think You Can Dance Australia and now works with the Australian Dance Theatre and Opera Australia.
For the project, Laservision teamed up with Dubai Festival City — a residential, business and entertainment development centred around the Dubai Festival City Mall on Dubai Creek — to produce the multimedia spectacular at Festival Bay.
Laservision has previously produced permanent attractions including the nightly light and water show at Marina Bay Sands in Singapore and the Symphony of Lights in Hong Kong's Victoria Harbour, as well as multimedia and projections shows for special events including the celebrations following the announcement of Sydney's successful bid for the 2000 Olympic Games.
"We have worked closely with our partner Laservision for three years to develop a cutting edge multimedia show that will tell an incredible 360-degree story across the water at Festival Bay," explains Steven Cleaver, of Dubai Festival City developer the Al-Futtaim Group.
"The spectacular attraction has something for everyone, which people will want to see time and again. The development fits with our vision for 2020, to achieve 20 million visitors to Dubai."
At top: A rendering of how the new show should look. Picture supplied.
Categories