Dynamic district a haven for hipsters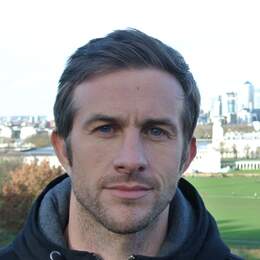 STEVE McKENNA discovers endless possibilities in London's King's Cross

A few decades ago, King's Cross had one of the worst reputations in London. It wasn't a place to linger — unless you had a train to catch, or didn't mind mingling in the circles of drug dealers, prostitutes and ne'er-do-wells. Now, thanks to a huge — and ongoing — regeneration project, it's one of the English capital's most vibrant and cleaned-up neighbourhoods, a popular hang-out for Londoners and tourists alike, and a place that's become so desirable, that new one-bedroom apartments sell for well over $1 million.
Major revamps of King's Cross and St Pancras railway stations — the latter, a neo-Gothic red-brick, steel-and-glass beauty, which began Eurostar services to and from Paris and Brussels in 2007 — sparked a flood of investment in the neglected landscapes fanning out from these bustling transport hubs. Exit either station and glossy contemporary buildings and revived Victorian architecture will catch your eye in what is now NC1 — the new postcode given to this pocket of north-central London.
Between the stations, you'll walk across Battle Bridge Place, a paved pedestrian thoroughfare whose name is a nod to a clash said to have taken place in the area in AD60 between the Romans and the Iceni Celtic tribe led by Queen Boudicca. Fringing Battle Bridge Place, the German Gymnasium is an attractive spot for food and drink. Sprawling across England's first purpose-built gymnasium, which was funded by London's 19 century German community, it now serves Mittel-European staples such as pork knuckle with sauerkraut and potato dumpling and Siberian caviar in its all-day Grand Cafe, restaurant and Meister Bar.
This is an edited version of the original, full-length story, which you can read here.
A message from Travel Editor Stephen Scourfield...
Thanks for reading us – we value your continuing interest and our connection with you.
But as our readers increasingly move to digital, we have to keep up with them.
As I'm sure you'll appreciate, there are costs involved in doing what we do for you.
To support Travel, reading the full story now requires a digital subscription (it's $1 a day for full access to thewest.com.au, for all your devices).
If you have the newspaper home delivered, you may already have complimentary premium access to thewest.com.au and our digital editions.
And we have other packages, including $9 a week for the weekend papers and everyday digital.
Stephen Scourfield
Categories