Our World

East Africa: On safari, with all creature comforts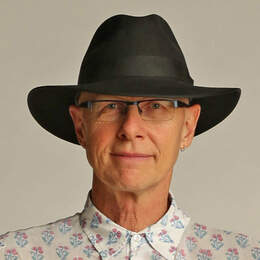 Our Travel Editor embarks on his own great migration around luxury camps in Tanzania. 

When the light aircraft door is opened, letting me step out into Africa, there's a young man standing at the bottom of the three steps. "Stephen?" He grins bright white teeth. "Jambo. You are well-come."
East Africans breathe out air through the last word and wrap it around you like a blanket.
It had said on my Abercrombie and Kent itinerary that I would be "met by A&K and assisted" ... but I hadn't quite expected this.
And it is like this at every transfer, every airport, every East African immigration counter.
I am on a private journey, travelling intimately, intensively, luxuriously, but I am not alone. It's as if I am in a bubble, personally focused on the culture and wildlife, briefly of Kenya, mostly of Tanzania, and yet I have full support around me and in the background. I'm in a sort of orchestrated fantasy.
Everyone knows who I am, where I am going, what I should be doing — but the support is subtle, unobvious and not intrusive.
The founder and chief executive of the luxury adventure travel company, Geoffrey Kent, grew up in Africa and went on his first safari when he was three. He is recognised to have pioneered African safaris when he started the company in East Africa in 1962, and the company has perfected the blend of luxury, adventure and authenticity.
Although A&K is now global, it is still very African, with 11 local offices throughout the continent. And to me, its heart feels very much in East Africa — my favourite region of the continent.
And let me take one step back and tell you that I'm not receiving "special treatment". To the well (and continually) trained A&K staff, I am just another guest — and each guest is treated individually and personally.
An A&K offshoot is Sanctuary Retreats — in Africa, luxury canvas safari camps.
Putting together three in Tanzania on a "northern circuit" itinerary gives a good mix of safari locations and experiences. I do 15-30 minute flights between them in light aircraft, but some travellers are driven between camps.
There is the Serengeti, with its great migration of wildebeest and zebra; Ngorongoro Crater which acts as a natural home for wildlife's Big Five, and all their friends and meals, and has a cool- weather forest around the rim; Tarangire, a brilliant area with lots of elephants, and less visited.
Each is a different experience, and each has a Sanctuary Retreat.
In his book Safari: A Memoir of a Worldwide Travel Pioneer, Geoffrey traces the history of these camps back to 1997, when "very close friend" Prince Charles asked him to take Prince Harry on a trip, after the death of his mother, Princess Diana. They went to Botswana and Geoffrey wondered why he hadn't brought travellers there. Inspired, he decided to build luxury properties in a way that they could also be removed, and nobody would know they'd ever been there, and the first opened in East Africa in 1999. A respectful approach to landscape.
That is particularly true of Sanctuary Kichakani Serengeti Camp, in the southern part of the Serengeti. It is a mobile camp, following the great migration.
There are 10 tented rooms, and generally only 20 guests, though extra beds can be added for families to increase that to a maximum of 23.
The rooms have a wooden- decked veranda and floors, comfortable bed with crisp white sheets, draped in nets, and ensuites with a bucket shower for which the personal tent attendant heats water. A classic travel holdall in each room contains a gym and yoga kit.
There is then a pavilion-style tent with a lounge, bar and dining area, all facing a view off the granite outcrop and over the Serengeti.
The camp is in south Serengeti until the end of March, then through the rainy months of April, it is packed into seven trucks which make five trips to move it to the central Serengeti. It will be there through May to the end of July and then move to the north from the end of July to November, and back south in December.

The place is brought alive by brilliant guide Philbert Mnzava. We both decide on a 6am start, wanting the first movement of wildlife and great light for photography, and spend time watching a lioness with her two small cubs playing in first light on a granite outcrop.
Today there will also be a leopard in a tree, a cheetah walking alongside the vehicle, and countless other animal and bird sightings. Last night, there were thousands of wildebeest and zebra in the setting sun.
Just as an aside, it is here that I also meet Andrea, a young woman from Switzerland with a busy job, on two weeks' leave, travelling alone and staying, at different times, the same places as me. "My honeymoon for one," as she calls it. She says her A&K private journey has made it easy to be "a female alone" in East Africa.
At the last camp, Sanctuary Ngorongoro Crater Camp, guide Hamisi Nyati and I had a rare opportunity to see black rhino mating, 15 lions sleeping together and countless hippo jawing in a pool — just some of 25,000 animals that live in the 600m deep crater.
The camp here is in the forest, up on the rim in a cool climate, and completely different. There are three main tents — one a bar, one a dining room, one a lounge — and 12 individual luxury safari tent rooms, lined with fabrics and with a bucket-shower ensuite.
And I had started at Sanctuary Swala camp in Tarangire National Park — less visited and a jewel.
It has a healthy elephant population and guide Siegfreid Assey and I watch 200 spread across the landscape, and in another moment, a lone bull elephant covered in red dirt, swaying in the shade. There are many Maasai giraffe, in big families, and Tarangire has great birdlife.

Swala excels with a good menu and great kitchen staff, and is being reshaped under new managers Ben and Bianca Steyn, with boardwalks extending out towards a waterhole which draws wildlife, and a gin bar and new dining areas.
Right across the Sanctuary Retreats, significant renovations, refurbishments and refreshes are under way, including at Sanctuary Kusini, which is a permanent camp near the Kichakani mobile camp.
Kusini's site, around a rocky outcrop, with tented rooms set in woodland and permanent lounge and dining structures, was selected by guides and local experts for good, year-round wildlife viewing.
It also has a shop selling locally made fabrics and crafts, many by women in Arusha.
I had earlier asked Philbert about finding some authentic dyed fabric to take home for my wife. Getting caught looking around and thinking about Kusini ... well, let's just say it's slipped my mind.
"Your wife!" says my now great friend Mr Mnzava as I'm walking back down the granite towards the safari vehicle. "You need to get her fabric."
Holy moly. Close call.
"Asante," I say, relieved, arm around Philbert's shoulder. Thank you.
"Jambo. You are well-come."
Disclaimer
Stephen Scourfield was a guest of Abercrombie and Kent.