East Pilbara Guide: Region gleaming with rich history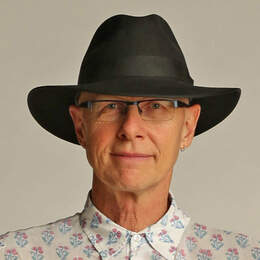 An ancient land, a natural beauty, a touch of the real outback of Australia awaits in the East Pilbara.
In the Marble Bar Iron Clad Hotel there's an Albert Namatjira painting hanging on a corrugated tin wall near a photograph of Muhammad Ali standing over a prostrate Sonny Liston, a set of bull horns on a skull and a wooden water ski and a violin.
Welcome to the East Pilbara, unique as it is.
THE SEASON AHEAD...
looks amazing, with June and July being particularly good months to aim for.
A series of cyclones and lows ran southwards through the West Kimberley and into the Pilbara.
The De Grey River ran.
In January, Marble Bar received 314mm — almost three times the average for the month.
By mid February, the Bureau of Meteorology even issued a flood warning for the De Grey River region. By then, the area was already relatively wet from the rainfall which had fallen over previous weeks. Streams and rivers were flowing and Tropical Cyclone Kelvin was coming.
There were severe weather warnings and heavy rain in the Pilbara and north interior.
Kings Park's Botanic Garden displays flora from across WA, with seed brought back from across the State, to be grown and planted as authenticated flora.
So the team there is tuned in to weather patterns, as they watch the season take shape and plan effective collecting trips.
Senior curator Grady Brand believes we can expect a good season in northern regions of WA generally — but particularly cites the East Pilbara.
NEWMAN
We might know Newman best for its modern, industrial, iron ore story — but just consider where it sits, geographically, in a unique and ancient landscape.
Today it is a comfortable island of civilisation set in the remote, harsh red heart of the East Pilbara. And its deeper indigenous past is still with it — a culture alive and intrinsic to the town and the region today.
Newman is 1200km north of Perth, home to about 7000 people, and best between now and October, in milder temperatures.
There are choices of accommodation, from the self-contained to the caravan park, but I'm camping and happy to pull up to the Seasons Hotel Newman, in Newman Drive — a good hotel — for a very comfortable night for perhaps about $150 a night, depending on timing. But there are plenty of accommodation options and the Newman Visitor Centre is a good place to start for advice.
And in the morning, I'm happy to have a good cooked breakfast and coffee at Fortescue Golf Club, with a nice view and welcome for all-comers.
This is a young town, with a young population, built on iron ore, which was first found here in 1957. There's a tour of the BHP Billiton Mt Whaleback mine, which is the world's biggest single pit, open-cut iron ore mine in the world, at more than 5km long and 2km deep. It is also famous for having the world's highest grades of ore, with between 65 and 69 per cent purity.
If nothing else, it's pretty interesting just to see $5 million Haulpak trucks that can carry 240 tonnes of ore and the big shovel loaders that might scoop 70 tonnes of rock at a time.
Tours can be booked at Newman Visitor Centre. Phone 9175 2888.
ART ON ART
While the indigenous artwork itself is the point, the still-new building of the East Pilbara Arts Centre, home of the Martumili artists, is a talking point. And it's rather a work of art, in itself. There's the gallery and shop, and a covered area aerated through the slots in its roll-down shutter sides, and in the artists' workspace, a big water tank that cools overnight and acts as a massive indoor chiller all day. It is as inspiring in design, as the place is in attitude, for it is a genuine expression of culture and environment. It has a sense of place.
BHP Billiton Iron Ore put $4.4 million in funding into the project, joined by the Pilbara Development Commission, Lotterywest and the Shire of East Pilbara.
And, at the opening, Edgar Basto, BHP's asset president of iron ore, not only highlighted the value BHP Billiton places on its partnerships with Aboriginal people, but had some inspiring words: "We hope the provision of this centre allows them to grow as a group and inspires others to enjoy their creations while learning and understanding more about their culture. This centre will continue to help put Newman on the map as a town known for its creativity, culture and stories."
And so it should.
ON THE ROAD
Look out for…
Coondiner Pool on the Auski Roadhouse Road between Marble Bar Road and Auski Roadhouse, north of Newman.
The Bonney Downs Noreena Road, south of Nullagine.
MARBLE BAR
Now, here's a sensible approach to things. Down Comet Mine Road, just outside Marble Bar, is the Jasper Deposit. Visitors are welcome to fossick here and help themselves to the glamorous red rock we've come to see. Not only does it stop visitors interfering with the A Class Reserve where the most visited reef of jasper is, but it gives me a chance to fill up my vehicle's footwell with a big piece for the backyard, and give its springs a good workout.
Marble Bar is well known for a few things.
There's the jasper, Marble Bar Iron Clad Hotel, Carawine Gorge, on the Oakover River less than 100km away, and its reputation for being Australia's hottest town, due to the runs of hot days it gets in summer. But don't be put off by that. In the middle of the year it is usually mild and sunny by dar and cool in the evenings.
The town was founded in 1893, and today its heart still beats in restored heritage buildings.
The Old Government Building has the Marble Bar Museum in one end (and a cafe with good coffee). The Marble Bar Tourist Association was formed three years ago and quickly set up this museum with interesting items which help to tell the area's history.
It's a great base for a few days, spent driving out to the Marble Bar Pool, enjoying the still Coongan River at Garden Road and exploring Glen Herring Gorge and Comet Mine area, off Woodstock Road, west of the town. Marble Bar
MARBLE BAR RACES
The Marble Bar races have been held in July since 1893 …and will be again on Saturday, July 7, this year.
The Limestone Road track comes alive as the town and Pilbara station folk come together, and between 2000 and 3000 people turn up for, well, a very big day out.
Not to mention on the night before — the Marble Bar Races Ball, formal dress and plenty of fun.
The Marble Bar race track and two-up ring are set in the Pilbara's distinctive spinifex landscape.
Visit marblebar.org.au, email marblebarraceclub@mail.com or phone the Marble Bar Community Resource Centre on 9176 1375.
NULLAGINE
Diamonds, gemstones, gold and copper give Nullagine a glint in the eye, and the town itself was settled in 1888, during the gold rush. The town's name is based on the local indigenous dialect name for the Nullagine River, which runs through it, set against red granite hills, lined with big paperbarks. There are plenty of rock holes and wildflowers — the country alive with mulla mulla.
Conglomerate Gorge has rock art, and Elle's Pool, Beaton's Creek Gorge, Garden Pool and Daylight Pool are worth exploring.
For off-roaders, I like the drive out to Coppin's Gap.
There's the Conglomerate Hotel Motel and sites for caravan and camper trailers.
THE CRADLE OF LIFE
This valley, with its red scree sides and green pincushion spinifex, is the cradle of life for many scientists.
For it was here, in the East Pilbara, 3.5 billion years ago, that the spark of life happened.
Microbes lived in warm ponds, grew into stromatolites and are now fossilised in this valley. I've been here before, with Professor George Seddon, who died in 2007, and I am so pleased to have found the spot again, down the end of North Pole Road. These stromatolites are the earliest recorded life on Earth.
I see them in the rock (you need to "get your eye in"). The first looks like just a chocolate-brown rock outcrop. Higher, up on the saddle, there's a small cluster of domes.
These earliest, single-celled lifeforms lived in an atmosphere probably comprised mostly of carbon dioxide, nitrogen and methane ammonia.
They started to photosynthesise — they excreted oxygen by combining it with the ferrous oxide dissolved in seawater.
This was the start of the atmosphere as we know it, and breathe it today. It was the genesis of an atmosphere that could support myriad lifeforms.
In part, the result is the massive iron deposits that give the Pilbara its contemporary, industrial story.
Near Newman
OPTHALMIA DAM
Ophthalmia Dam, 18km north of the town, built in 1981 and holding up to 31 million cubic metres of water. A good spot for a picnic and swim but no camping.
KALGAN POOL
North of Newman, there's an easy 24km track along a pretty valley, with acacias and grevilleas and a pool at the end. It's a good camping spot. (Oh, and the water's freezing!)
SILENT GORGE & EAGLE ROCK POOL
On Coondiner Creek, Eagle Rock Pool is another good camping and swimming spot. From the pool, there's a track to a waterfall, but it's usually pretty rough, and makes a nice walk. Silent Gorge, about 12km north of Newman, is a small gorge with good bushwalking (on the abandoned Highway 95).
WEELI WOLLI SPRINGS
About 100km north-north-west of Newman, Weeli Wolli Springs has permanent water, small waterfalls, and tropical vegetation, with paperbarks and date palms. It's great to explore up and down the creekline, but Weeli Wolli is Marillana Station, and visitors are asked to phone before venturing in. I suggest talking to the folk at the Newman Visitor Centre before heading that way.
Phone Newman Visitor Centre for more information on 9175 2888.
East, further inland
For well set up, fully self contained, experienced remote four-wheel drive travellers, Karlamilyi (some might recognise it as Ruddall River), WA's biggest national park, has plenty to explore. The 1.5 million hectares of it sits between the Great Sandy and Little Sandy deserts — and this is great country. There are good places to make a base and then do day trips to other spots within the park. Karlamilyi National Park
For the well prepared, there's a good remote "loop" that I like from Newman.
Head east along the Talawanna Track to Curara Soaks at Well 24 on the Canning Stock Route.
Head east-north-east up the Canning Stock Route. Turn off south on the Kidson Track, between Well 32 (Nyarruri) and Well 33 (Gunowaggi).
The Kidson Track joins Gary Highway at Spot Junction. At Windy Corner, turn off west back onto the Talawanna Track, back to Newman.