Arrivals & Departures

Easy Dolphin interaction closer to Perth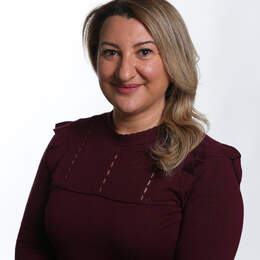 Discovery Centre attempts to lure visitors with the beautiful sea creatures that frequent Koombana Bay.
"You can swim with dolphins in Bunbury?" I've heard that question a lot over the past week from Perth people who, like me, hadn't visited Bunbury in a very long time. Actually, many of them have never been into the city centre at all — preferring instead to stop in Mandurah or continue driving to Busselton or Dunsborough.
But the staged reopening of Bunbury's not-for-profit Dolphin Discovery Centre will attempt to change people's perception of the port city and lure visitors with the beautiful sea creatures that frequent Koombana Bay.
The centre has undergone a nearly $13 million major redevelopment that includes 13 new aquariums and will help educate people about the marine animals, their environment and conservation efforts.
The animals come and go as they please on the beach. Dolphin Discovery Centre chief executive David Kerr says it's one of the best places in the world to interact with wild dolphins with minimal impact.
Now that Forrest Highway has shaved 30 minutes off the journey between Perth and Bunbury it means the experience is more accessible for families and tourists.
Those on a budget will be pleased to know that the memorable encounter in the public beach's shallow-water interaction zone is free.
"A lot of people don't appreciate the treasure that we have here," Mr Kerr says.
"We think of it almost like an everyday occurrence if we live here because we see dolphins all the time, but if you're from other parts in the world it's quite a unique experience to actually be able to stand in the water up to your knees to interact with wild dolphins just a metre or two away."
You can choose a level of interaction to suit you. Those feeling more adventurous can book to swim with the bottlenose dolphins in their own environment. Or the centre offers eco cruises for visitors who prefer to stay out of the water.
"Because this is a protected north-facing bay, the dolphins are here all year round," Mr Kerr says.
"The numbers change... [so] in winter it goes down to maybe 45 but in summer it can be up to 160 dolphins in this area, so your chances of engaging and interacting with dolphins is very high."
Most calves are born during the warmer months because summer is mating season, during which many males that have been out in the open ocean return to the area.
"One of the biggest challenges we've always had is that people don't know we exist," Mr Kerr says.
"They don't realise that it is actually a world-standard attraction, so we need to get that message out and we'll see a lot more people coming down here. Particularly for the Perth marketplace, this is such an easy drive now."