Eat, drink, be merry in the Lion City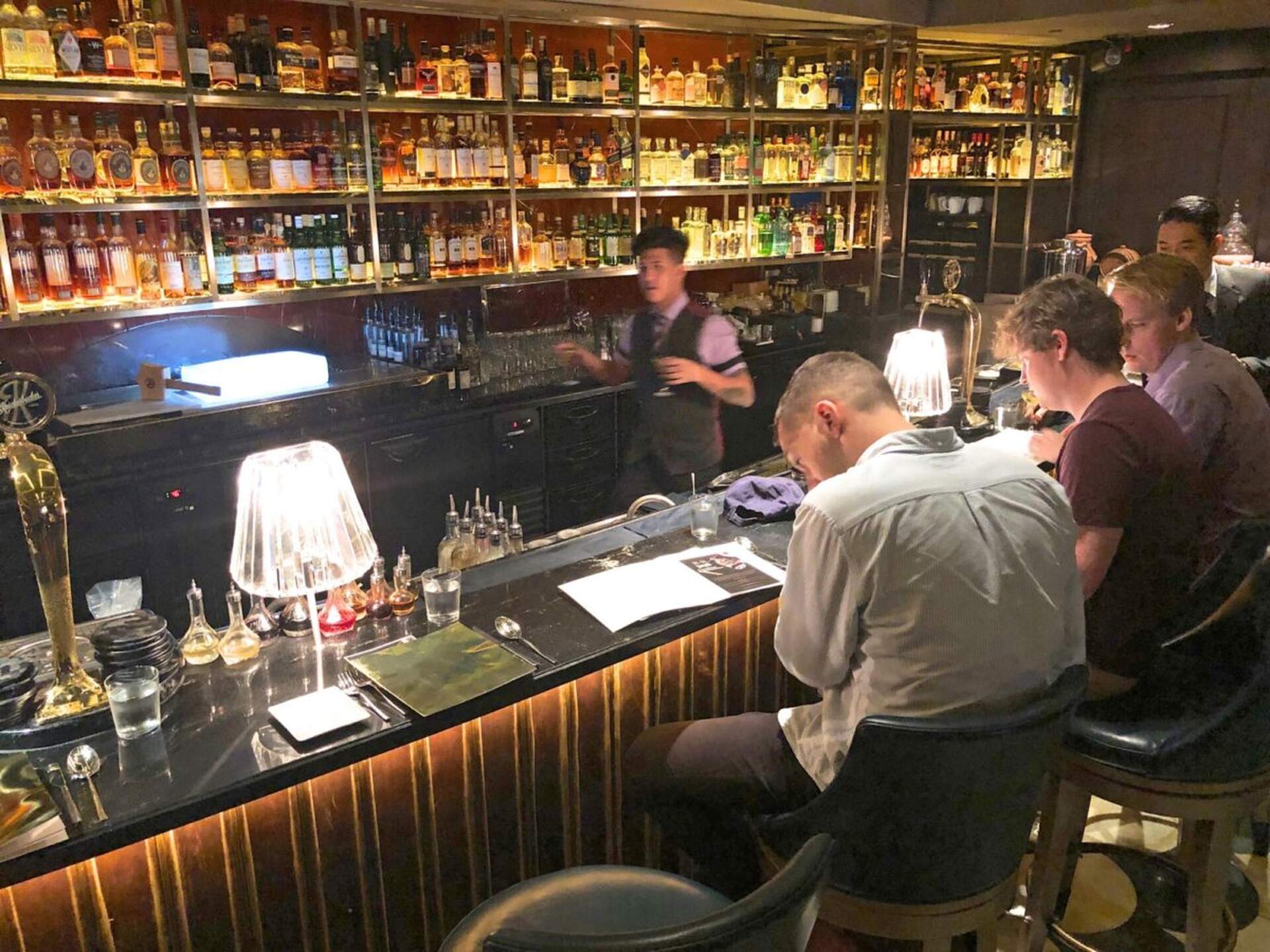 STEPHEN SCOURFIELD samples some of Singapore's finest food and beverages
Pick just two standout dining experiences in Singapore? It's not easy, but Restaurant Ibid and the Manhattan cocktail bar are outstanding.
Fine food — Restaurant Ibid
Woo Wai Leong won Masterchef Asia four years ago, but that may not have been his finest moment. That may be just about any night in his Restaurant Ibid, where every course is a masterpiece. And not just for the taste buds or the eyes, but in history and respect.
Two odd words for a "food review"? Not when you put Chef Woo's "Mom's radish cake" in your mouth. For this is genuinely his mother's recipe, with two square radish cakes and, diagonally opposed, two tofu cakes, with a black garlic sauce.
Through his menu, Chef Woo pays respect to his roots and heritage, re-interpreting the traditional into the contemporary, using familiar ingredients but twisting them into exception, but not over-pretentious, Nanyang-style, contemporary Chinese cuisine.
Chef Woo was a lawyer before Masterchef, but he has happily traded that in for longer hours and less money. "When people turn up here, they are looking for a good time, so half of my job's already done."
Divine drink — Manhattan Bar
With years of experience in Sydney, manager David Nguyen-Luu adds polish and his personality to the meticulously slick Manhattan Bar in Regent Hotel Singapore.
David started his bartending career in Melbourne. For a year from 2011, he was inaugural bar manager at Rockpool Bar and Grill here in Perth, returning for another year in 2013. He was last with Barrelhouse in Sydney and then asked to manage the Manhattan Bar at Regent Singapore.
The bar specialises in American whiskies, aiming to have the biggest range in Asia. It has 200 whiskies, including vintage (including the likes of a 1916 Oscar Pepper and 1950s Jack Daniels).
There's a garnish room, where guests add their own touches to drinks. There are jars of botanicals and other ingredients.
And its "rickhouse", an American term for an ageing store, is full of 105 small ageing barrels, custom made in Minnesota for Manhattan.
This is an edited version of the original, full-length story, which you can read here.
A message from Travel Editor Stephen Scourfield...
Thanks for reading us – we value your continuing interest and our connection with you.
But as our readers increasingly move to digital, we have to keep up with them.
As I'm sure you'll appreciate, there are costs involved in doing what we do for you.