Eat, Pray, Love on the River Danube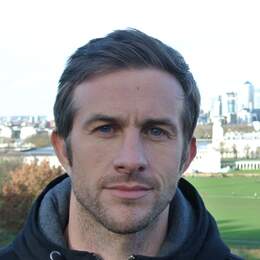 Avalon's Envision ship has star appeal, finds STEVE MCKENNA
Such is the booming popularity of river cruising, it seems a sleek new vessel is launched pretty much every other month.
It can be a bit confusing to know which ship to plump for, especially as, from the outside, many look fairly similar.
This is especially the case on the rivers and canals of Europe where, due to height and width limits because of locks and other restrictions, ships cannot exceed certain dimensions.
Therefore, the biggest differences are usually found inside the vessels, including the services and perks offered to guests.
Avalon has become one of the biggest players on the river-cruising circuit in the past decade and claims to have the youngest fleet of ships on Europe's waterways (it also cruises the Mekong, Ganges and Galapagos islands).
The company's 13th Suite Ship, Envision, was christened by its godmother, Elizabeth Gilbert, the author of Eat, Pray, Love (a bestselling 2006 book adapted into a movie starring Julia Roberts). The ship carries a maximum of 166 passengers. Unlike some of its competitors, Avalon is not all-inclusive — it argues that guests shouldn't pay for luxuries they don't use or need — but it still has a fairly upscale aura, with "complimentary" inclusions like ship-wide wi-fi, alcohol during meals and shore excursions.
"Relaxed luxury" and "friendly not formal" are key Avalon slogans and this is certainly the case on Envision.
This is an edited version of the original, full-length story, which you can read here.
A message from Travel Editor Stephen Scourfield...
Thanks for reading us – we value your continuing interest and our connection with you.
But as our readers increasingly move to digital, we have to keep up with them.
As I'm sure you'll appreciate, there are costs involved in doing what we do for you.
To support Travel, reading the full story now requires a digital subscription (it's $1 a day for full access to thewest.com.au, for all your devices).
If you have the newspaper home delivered, you may already have complimentary premium access to thewest.com.au and our digital editions.
And we have other packages, including $9 a week for the weekend papers and everyday digital.
Stephen Scourfield