Eclectic charm of bush pubs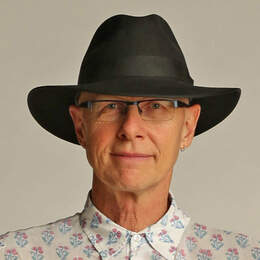 Stephen Scourfield finds our outback hotels are as full of character as the locals who drink in them.
There are a couple of mates in check shirts and caps with frayed peaks chatting at the bar and another comes blustering in, bringing a blast of heat from outside. he's in from irrigating, roadworks or something, and dusty. A hard-earned thirst, all right.
They all turn and nod, and when I go up to the bar to order, there's a bit of chat.
Country pubs are all about country life, and they are often where we passers-through get a close-up glimpse of locals who stick and stay.
Classic pubs & watering holes
WHIM CREEK
First built in 1886, that structure was destroyed by a cyclone. It was replaced with a steel frame building in the 1900s, using steel meant for Marble Bar courthouse.
And the Whim Creek pub is still here, though the front has blown off twice and had to be replaced.
IRON CLAD HOTEL, Marble Bar
The Iron Clad Hotel was first built in 1892, and is about as iconic as pubs come.
Heritage listed in what has been recognised as "Australia's hottest town", it's a sweet combination just screaming for a cold drink.
It opened in 1893 during the gold rush, about the same time that Marble Bar was officially gazetted. And it stands by a long-held promise: "You'll receive a warm welcome." HA!
NULLAGINE HOTEL, Nullagine
We're 189km north-east of Newman, 100km south-west of Marble Bar and 298km from Port Hedland.
We're in the heart of the East Pilbara in Nullagine, established following the discovery of gold in 1888. Gold prospecting and gem fossicking are still popular, and diamonds and gemstones were also mined here. The pub's also known as the Conglomerate Hotel.
ESPLANADE HOTEL, Port Hedland
Part of the fabric of the town, the Esplanade Hotel is part of the fabric of town, and its refurbishment makes this Port Hedland's only 4.5 star hotel.
PIER HOTEL, Port Hedland
It's been here on The Esplanade since 1914 and has a colourful history.
I've been here on "open mic" night — a stairway to heaven, not.
Every Thursday is Karaoke Night ... "come over, sing a song".
'DAMPIER SAILING CLUB', Karratha
A great view and welcome at what is officially the Hampton Harbour Boat and Sailing Club.
PORT HEDLAND YACHT CLUB
A member will sign in up to five guests and introduce visitors to a friendly crowd.
The food is famous — especially the curry.
SAMSON BEACH TAVERN, Port Samson
Take great ingredients — cold drinks, good food, Indian Ocean — and add a brilliant view.
Categories