Edge of glory on a stunning new liner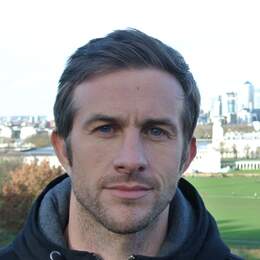 Is the new Celebrity ship a game changer? STEVE McKENNA steps aboard the ship to find the answer.
Few cruise ships have generated as much hype as the Celebrity Edge. Four years in the making, it has been billed as "the most anticipated ship in a generation", one that's "rule breaking" and also "game changing".
I've boarded this new vessel with high expectation, yet a degree of scepticism. It doesn't take long, however, to see why Edge has caused such a stir within the cruise industry. Officially named last December by its godmother, activist Malala Yousafzai, this $US 1 billion ($1.45 billion) ship spent its inaugural season in the Caribbean and recently crossed the Atlantic for a string of 7-11 night European cruises before it returns to the Caribbean in November.
Celebrity says 2300 Australians have already booked to cruise on Edge this northern summer. So what can they expect? Lots of good stuff, for sure, not least the food. On top of an array of speciality eateries, there are five diverse dining spots included as part of your cruise fare, including French, Italian and Greek- influenced restaurants.
But if there's one aspect of Edge that you'll definitely be writing home about — or sharing pictures via your social media feeds — it's the ship's stunning design.
Globally renowned architects and interior designers, including Kelly Hoppen, Jouin Manku and Patricia Urquiola, have worked their magic on this vessel, which carries 2918 passengers, at double occupancy, and more than 1300 crew, who hail from 70-plus countries, giving the ship a genuine international feel.
One of the most talked-about features before Edge's unveiling was The Magic Carpet — masterminded by Tom Wright, designer of the sail-shaped Burj Al Arab hotel in Dubai.
This tennis-court sized "carpet" is cantilevered over the starboard side of the ship and "floats" between 14 decks, fulfilling a number of functions. I enjoy sail-away cocktails here, as I gaze out to sea, but it can also be moved to other levels and turned into a restaurant or a tendering station for launches into small, hard-to-dock-in ports.
To make it more fun to "ride", I'd consider replacing its wooden floor with a glass- bottomed one so you can see the waves breaking directly below.
Perhaps that's something they could tinker with for future ships. This is the first in a series of five commissioned Edge-class vessels.
The second, Celebrity Apex, will launch in Southampton on England's south coast in April, ahead of a series of inaugural European voyages to destinations like the Iberian Peninsula and the Norwegian fjords. There are many other striking public spaces on Edge, notably the rooftop garden, with its vegetation and sculptures, while the nearby main pool is overlooked by a run/walk track that slopes across two decks.
Inside, Eden is another corker. Set over three storeys, it has a "library of plants" on its walls and changes character through the day. A place to relax during the mornings and afternoons, chilling with a coffee or book, as sunlight floods in through the windows, it morphs into a quirky dining and entertainment venue after dusk, enlivened by the "Edenists". These performance artists dressed in rustic costumes catch the eye with their acrobatic moves and eccentric antics.
While Edge is family friendly — there's a dedicated children's "camp" aboard — the ship is more focused on adults, with diversions galore, including a huge casino, glitzy boutiques, a spa, solarium, fitness centre, art auctions, cooking classes, trivia contests, stand-up comedy, a theatre, nightclub, open-air cinema and silent discos (where you hit the dance floor listening to songs through headphones).
You'll find respite from all the action in your stateroom. There are more than 20 categories, from 17sqm inside cabins to the two Iconic Suites, which each sprawl 176sqm above the bridge (granting better views than the captain, it's said).
Like many rooms, my AquaClass one (No. 9282), has the new Infinite Veranda. A press of a button opens up the top half of the outer floor-to- ceiling window. Close the glass doors near the window to create a standard cabin and balcony — or open them to extend the room.
Celebrity says Veranda rooms on Edge are 23 per cent bigger than those on its older, Solstice- class ships. And, buoyed by Edge's successful unveiling, Celebrity has said it's spending more than $US500 million upgrading the rest of its fleet. Many ships, including Celebrity Millennium and Celebrity Summit, are already sporting makeovers inspired by Hoppen and the other luminaries behind Edge's innovative design.
Fact File
A seven-night Italy, France, Monaco & Spain cruise on Celebrity Edge, starting on July 27, from Rome to Barcelona, is priced from $1949 for an interior stateroom, $2429 for an ocean view/veranda and $4969 for a suite. Factor in paying extra for beverage packages, shore excursions, wi-fi and spa treatments. For more information on this cruise and other Celebrity voyages, see celebritycruises.com.au.
Disclaimer
Steve McKenna was a guest of Celebrity Cruises. They have not seen or approved this story.