Elegant, eye-catching Manchester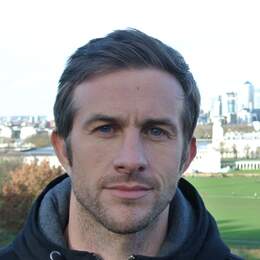 The city's famous old buildings have been given a new lease of life in the form of glamorous modern hotels.
It's one of the most eye-catching buildings in Manchester, a city that, thanks to the wealth generated from its Victorian and Edwardian industrial boom, isn't short of grand, attention- stealing architecture.
A dazzling neo-Gothic clash of red brick and terracotta, complete with a 66m clock tower, this, the old headquarters of the Refuge Assurance Company, looms over the busy junction of Oxford and Whitworth streets. Subsequently the Palace Hotel — it faces a theatre of the same name — it's been reborn as The Principal after a £25m ($41m) overhaul and joins the club of up-market hotels transforming Manchester's accommodation scene.
None of the other recent newcomers, however, such as Hotel Gotham (an eclectic Art Deco-style affair in the ex-Midland Bank) or King Street Townhouse (which sports a plush rooftop pool), nor long-time footballers' favourite The Lowry Hotel (where Manchester United manager Jose Mourinho resides in a riverside suite), makes a first impression like The Principal.
Breathtaking from the outside, it further enchants in the vast, marble-and-glazed tile lobby. As my partner and I check in, beneath a stained-glass dome and beside a sculpture of a bronze horse, we're asked if we'd like someone to show us to our room.
We tell them there's no need. It turns out, though, there probably is, such is the maze-like nature of this sprawling building, which was designed in the late 19th century by Alfred Waterhouse, the architect behind Manchester's gob-smacking town hall. In fact, we later learn you can do in-depth tours of the hotel, with guides leading you around the tiled-walled corridors, winding marble staircases, basement vaults, events spaces, ballroom and "haunted" secret nooks and crannies.
We eventually find our deluxe double — one of the Principal's 271 refurbished rooms and suites. A giant would be comfortable in here, so high are the ceilings, windows and curtains, and so big is the king-size bed and free- standing mirror perched against the dark wood-panelled walls.
There are some nice retro touches, such as an antique travel trunk and a red dial-up-style phone, but modernity abounds, especially in the light, sleek bathrooms with Neal's Yard amenities. An in-room tuck box offers free snacks such as crisps and biscuit bars but guests can enjoy more elaborate choices in the Refuge by Volta, the hotel's swanky ground-floor bar and eatery.
Run by the DJs-turned- restaurateurs from the award- winning Volta in the hip Mancunian suburb of West Didsbury, it has various enticing spots in which to eat, drink and hang out, including a plant-dotted winter garden inside a glass atrium, and a lounge-bar decorated with contemporary artwork (and where, at weekends, DJs spin tunes until 2am).
We dine twice at Volta's main restaurant during our stay; once for the breakfast buffet, where I enjoy a full English, with local Bury black pudding, while my partner has poached eggs and smoked haddock (plus croissants that she declares very good; high praise considering she's from Paris).
After a day's sightseeing, we return for dinner and savour a selection of Voltini small plates inspired by the owners' travels, and using locally sourced ingredients (when possible).
Priced from £4-11 ($6-20), highlights include wild bass ceviche, ox cheek, Gloucester old spot pork belly, baby squid and salt cod croquettes. The drinks are good, too, particularly my hoppy, locally brewed Volta pale ale. We agree that the Principal, and the Refuge, wouldn't feel out of place in any European metropolis, yet it has a distinct northern English vibe. The accents of the staff, and most of our fellow diners, are Mancunian, and on the wall is a quirky tiled mural titled "The Glamour of Manchester".

It's a tongue-in-cheek ode to the city, replete with smoke-spewing factories, the mighty town hall and a character shuffling along under an umbrella.
Disclaimer
Steve McKenna was a guest of Visit Manchester, The Principal and The Refuge by Volta
Categories