Elegant past in Argentina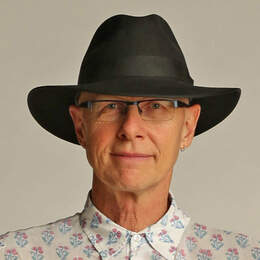 History rings with a compelling echo in this corner of Buenos Aires.
Every corner of a city has its story but this one maybe has more than most. For here on the connecting streets at the corner of a park in Buenos Aires is La Biela cafe, which opened more than 150 years ago.
Out front is the smiling figure of Juan Manuel Fangio, the Argentine driver who was five times world Formula 1 champion (a record which stood for 46 years, until Michael Schumacher came along). "El Maestro" — the master — was born in Buenos Aires province and had his heyday in the 1940s and 50s.
Translate "La Biela" to English and we have "the connecting rod" — a vital part of an engine, of course, and also a fitting moniker for this cafe on Avenida Quintana.
But it not only connects the people of this still-elegant suburb of Recoleta, and connects visitors like me to everyday Argentine society, but connects us to the past.
I order one its specialties, lemon pie and "cafe doble con leche" — double coffee with milk — and let the years drift...
When La Biela opened, there were few houses in Recoleta — just a convent belonging to the Recoletos monks and the church. There were only scattered country houses until mansions were built, many of European style. But through the early 19th century, Recoleta was a place of gypsies, guitarists, prostitutes and thieves and of revolution and unrest in the early 20th century.
Then, around 1950, the seeds of La Biela's connection with speed were sewn. For the members of the Argentinian Automobile Sport Association had worn out their welcome elsewhere and adopted La Biela as their headquarters.
The streets of Quintana, Ayacucho and Alvear were the scene of hot rods and street-car races.
Since then, the likes of Jackie Stewart and Emerson Fittipaldi have graced these tables, and the cafe is full of memorabilia.
La Biela sits partly in the shade of Buenos Aires' oldest tree — a ficus planted in 1781 known as the "Gomero de la Recoleta". Its branches are so big and heavy that some have been propped by rather brutalist steel the size of downpipes. But one rests on the shoulder of a statue of Atlas — 85 per cent of which is made, fittingly enough, of old car parts.
The Gomero was planted by Don Martin Jose de Altolaguirre, an agronomist, and its branches now span more than 50m.
It is framed by the park in front of Nuestra Senora del Pilar Church — Our Lady of Pilar, an 8th Century Jesuit church and one of the oldest buildings in Buenos Aires. Next to that is the famous Recoleta cemetery in which the remains of Eva Peron and others rest — the "City of Angels".
La Biela's lemon tart has merely served as an appetiser. In a city where a gold chain may be snatched from your neck, I leave my 100 peso ($8.60) note on the table, as Argentines do, knowing that no one will touch it. I leave La Biela and walk the short distance to another landmark of Recoleta, the Alvear Palace Hotel.
I pass professional dog walkers harnessed to surprisingly placid charges. I count up to nine dogs plodding along, who will then lounge for hours under the ficus.
I pass shops with expensive leather goods, and reminders of Argentina's gaucho culture — these cowboys' leather stirrups, silver spurs and bolas, three billiard-sized balls attached to lengths of rawhide which were swung, lasso-style and thrown to bring down animals.

There are shops with women's haute couture and men's fine shirts.
On one corner, a lipstick-red motor scooter. On another, a matte khaki scrambler motorcycle.

Above me is a billboard advertising watches, with the line "Remember Senna" and a picture of genius Brazilian F1 driver Ayrton, a devout Catholic who used driving as a road to self-discovery.
"I am always looking for the next step. A different world to go into. Areas where I have not been before."

I step along Recoleta's Avenida Alvear until I see the row of flags adorning the distinguished facade of the Alvear Palace.
In a marble and tablecloth dining room, the hotel serves an elegant and elaborate afternoon tea. It's nearly $40 but worth every cent.
This grand hotel opened in 1932 and, following a big refurbishment, had a grand reopening in 1994.
From the film world, Antonio Banderas, Melanie Griffith, Sean Connery and Sophia Loren have stayed here. From fashion, Karl Lagerfeld and Kenzo Takada. From politics, Nelson Mandela and Helmut Kohl. And from sport, Michael Schumacher, in another connection.
BUENOS AIRES GALLERY