Enchanting corner of bucolic Ireland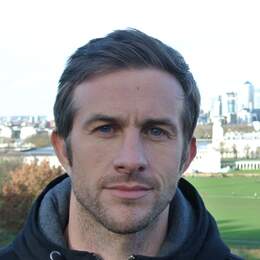 STEVE MCKENNA visits the gardens of Garinish Island
Ireland is always an enchanting place to visit — but spring, from April to June, is particularly uplifting. The weather, to be sure, can be patchier than ever, with drizzle, cloud and sunshine jostling for supremacy.
But the spring blooms make the already lush, lovely landscapes even lovelier, and you'll see flashes of colour from the plants sprouting beside the winding country roads, rivers and bays.
Today, as we sail out of the tiny village harbour of Glengariff and buzz out into Bantry Bay, a sheltered inlet of the Atlantic Ocean in County Cork, in Ireland's south-west, purple rhododendrons illuminate the bushy banks and islets, and more vivid floral displays await us on Garinish Island, where our blue-painted ferry, Harbour Queen II, docks after a ten-minute crossing.
Also called Garnish Island — or Ilnacullin, its Irish name — it's one of hundreds of islands scattered off the Irish mainland, and has a history more fascinating than most.
It was a mostly barren 15ha splodge when Belfast politician John Annan Bryce acquired it from the British War Office in 1910.
But over the following decades, the Bryces, eminent English architect and landscape gardener Harold Peto and Scottish horticulturalist Murdo Mackenzie transformed Garinish into an idyll that was bequeathed to the Irish people in 1953.
This is an edited version of the original, full-length story, which you can read here.
A message from Travel Editor Stephen Scourfield...
Thanks for reading us – we value your continuing interest and our connection with you.
But as our readers increasingly move to digital, we have to keep up with them.
As I'm sure you'll appreciate, there are costs involved in doing what we do for you.
To support Travel, reading the full story now requires a digital subscription (it's $1 a day for full access to thewest.com.au, for all your devices).
If you have the newspaper home delivered, you may already have complimentary premium access to thewest.com.au and our digital editions.
And we have other packages, including $9 a week for the weekend papers and everyday digital.
Stephen Scourfield