Enlightened by rising sun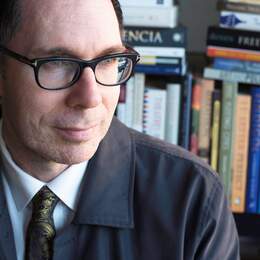 Our latest Japan guide offers some top tips while taking you from Tokyo to Takayama...
The first-time visitor to Japan arrives with a lot of baggage. I'm not talking about the physical variety. For my first visit, from which I've just returned, I took only a 32-litre backpack and a small camera bag. Travelling light can be enlightening in more ways than one.
No, I'm talking about cultural baggage, which includes all those preconceptions we have about a place like Japan which, from a distance, can seem intense yet calm, modern yet traditional, compact yet spacious.
Maybe Japan is all these. Just think about these contrasts: Boys Love Manga and woodblock prints. Maid cafes and geisha tea houses. Anime and kabuki. Bullet trains and rickshaws. Crowded cities and serene villages. Hamburgers and sushi.
But the biggest thing confronting the first-time visitor is the unknown.
A lightning week-long visit like mine barely scratches the surface. I visited the metropolises of Tokyo and Kyoto, as well as the smaller cities of Matsumoto and Takayama. Yet I felt not overwhelmed but drawn into a culture so rich, diverse and full of contradictions that I can't wait to return.
In the following articles, you'll hear from more seasoned visitors, who also take us to Tokyo, as well as the islands of Hokkaido and Miyajima. Their insights will prepare you better for that unknown. All I can offer are fleeting impressions — Ukiyo-e, or "pictures of the floating world", if you like.
The Senso-ji Temple with its famous Kaminarimon, or "Thunder" Gate, is in Tokyo's older, stately Asakusa district. My first morning, I walk through the temple precinct. It is tranquil, the silence punctuated only by birdsong. Hard to believe I'm a mere few metres from a busy road.
Later, the stalls will open, tourists and worshippers will descend and a tremendous noise and colour will erupt across the entire area. But for now, I am wondering whether this is really the bustling, overcrowded city I'd read so much about.
Yes, it is, as I discover when I plunge into Tokyo's famous shopping district, Ginza, and, later, Shibuya, which boasts the world's busiest train station, Shinjuku — about 3.5-4 million passengers a day pass through its gates!
Some of Tokyo's finest examples of modern architecture can also be found in Ginza and Shibuya, like Tadao Ando's shopping mall Omotesando Hills and Herzog and De Meuron's Prada building.
Come nightfall, I'm in sensory overload and ready to head back to Asakusa to eat at one of the area's famous izakaya, or small pubs which serve tapas-style dishes.
After a second day in Tokyo, I'm also ready to head for the hills, so to speak, jumping on board a Japanese Rail train bound for the beautiful mountain city of Matsumoto, in the Nagano prefecture.
It's summer, so there are no snow-capped peaks. But the train journey reveals endless vistas of lush, green mountains and valleys — I even catch a glimpse of Mt Fuji.
It's a fitting prelude to the elegant majesty of Matsumoto Castle and the quirky artistic genius of the city's favourite daughter, the contemporary artist Yayoi Kusama.
Even better than a train ride through the mountains is a bus ride. One such coach takes me from Matsumoto, along narrow winding roads, over hills and mountains and through long, dark tunnels to Takayama and a stay in a ryokan, or traditional Japanese inn.
You haven't really slept until you've tried one of their futons, simply laid on a tatami-covered floor. You haven't really bathed until you've soaked in an onsen, or communal hot-spring bath.
Japan's former capital Kyoto is where, rather than collide, these two worlds — ultra-modern Tokyo and ancient Takayama — merge almost imperceptibly. Not for nothing does Hiroshi Hara's gargantuan Kyoto Station — one of the largest buildings in Japan — subtly reference the nearby Higashi-Honganji Temple.
But I am most taken by the gracious atmosphere of the city's famous geisha district, Gion. I'm lucky enough to catch a glimpse of two kimono-clad geiko walking down a narrow lane between tea houses. It leaves an enduring image.
Fact File
GET THAT ZEN FOR YOUR YEN
Cathy O'Leary offers some tips for first-timers travelling to Japan...
If you get the chance to wear a Japanese yukata, or cotton kimono, remember to have the left side crossing over the right side. We got horrified looks when we mistakenly had the right over the left which is how Japanese traditionally dress the dead.
At breakfast buffets, do not mistake bowls of uncooked eggs for boiled eggs, it gets very messy.
Plan to spend plenty of time at the toilet to enjoy the joys of the Japanese Toto toilets, with warmed seats, built-in bidets at the temperature of your choice, and noise-masking music.
Taste plum sake.
Use two hands to offer or accept a gift.
When visiting popular locations such as Miyajima or Hiroshima peace park, go early or late in the day to avoid crowds and get the best lighting for your photos.
Have small change handy when visiting temples for donations and lucky charms.
Take double adapters because many hotels have only single power points.
Vending machines have a reputation as conveyors of unhealthy junk food but in Japan they are pure entertainment.
Layer, layer, layer in winter. Once inside, you will be super cosy and need to be able to take layers of clothing on and off frequently. Take the ubiquitous pack-away down jacket for extra warmth outside.
Travel light and take minimal toiletries, as a wide variety are in good supply in most hotels and ryokans.
Leave your Western inhibitions behind when you visit an onsen, or Japanese hot spring. You need to follow the rituals to get the most of the experience.