Our World

Europe 2019: The big deals for next summer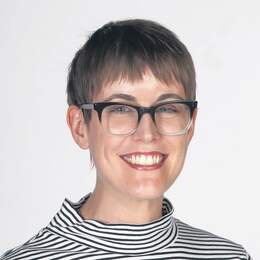 Planning a holiday to Europe next year? You might just be tempted by free flights, discounts, cruise cabin upgrades and more. 
It's earlybird Europe season, when travellers planning a holiday to Europe or the UK next year can snap up discounted airfares, cheaper tours and cruising perks. There's plenty on offer, from discounts of up to 20 per cent on tours, free flights with a river cruise or upgrades and other extras on ocean voyages.
But booking during earlybird season isn't only about getting a deal. It also gives a better chance of securing a preferred departure date for a cruise or tour, and of locking in a favoured cabin type on a cruise. This is particularly relevant if you're travelling solo and looking to book a single cabin, as they tend to be both popular and in limited supply.
Airfares
Europe earlybird season is traditionally all about airfares. Though we're now tending to see sales on flights spread throughout the year, there are still earlybird fare deals for 2019.
Until October 4, Qantas has Escape to Europe return sale fares from Perth starting from $1146 to Dublin, $1153 to Copenhagen, $1154 to Amsterdam and $1232 to London Heathrow. The cheapest fares are for travel from February 1 to April 3, and April 15 to May 31, while other cities on sale include Milan, Birmingham, Manchester, Venice and Vienna, some of which they codeshare. There are also premium economy and business fares on sale to Europe; for example, Perth to London fares are from $3369 and $6261 respectively.
Also until October 4, Emirates has sale fares to 33 European destinations and eight UK cities, with return prices from Perth from $1169 to France, $1219 to the UK and $1279 to Greece. Business-class fares are from $6059 to France, $6189 to Greece and $6239 to the UK. Economy fares are valid for travel from February 1 to April 3 and April 15 to May 31, and business fares for travel from February 1 to September 9.
Cathay Pacific has sale fares to Europe and the UK until October 1, with return flights from Perth priced from $1182 to London Gatwick, $1183 to Dublin, $1197 to Amsterdam, $1200 to Madrid and Rome, and $1236 to London Heathrow. The sale fares are valid for travel to February 28.
If you're heading to Greece, Scoot currently has fares to Athens from $505 one-way, valid for travel dates until September 19. And Flight Centre has discounted airfares to London with Thai Airways, with prices from $1149. They're valid for travel dates from January 16 to March 31.
Tours
Whether you're looking to join a coach tour, a small-group departure or something more adventurous involving walking or cycling, a good range of European tour operators have deals on 2019 departures.
For example, until October 30, Collette has up to 15 per cent off selected European tour departures, including the nine-day Shades of Ireland holiday, with highlights including Dublin, Waterford, Killarney, Limerick, the Ring of Kerry, the Cliffs of Moher and more. It costs from $2329. Some of Collette's Spotlight trips, which provide a chance to explore a single destination in depth are also included. For example, there's the six-day Spotlight on London (pictured at top), with sightseeing in the capital along with excursions to Windsor Castle, Blenheim Palace, Oxford and Bath. It's from $1759.
Book and pay in full by January 31 to save 10 per cent on selected 2019 Europe trips from Insight Vacations, such as the nine-day Flavours of Europe itinerary from Rome to London. Highlights include VIP entry and behind-the-scenes access at the Vatican City and a foodie tour of Paris, plus visits to Florence, the Cinque Terre, the Swiss Alps and more. It costs from $3803.
Similarly, book and pay in full for selected Trafalgar 2019 Europe departures by the end of January and save up to 10 per cent. Tours include in-depth Country Explorer itineraries such as the seven-day Best of Holland, which has discounted prices from $2425, as well as multi-country trips like the 10-day Sound of Music journey from Munich to Vienna, which visits Neuschwanstein Castle, Innsbruck, Salzburg and more. It costs from $2992.

Until November 27, Cosmos is offering a $500 discount per couple of its 2019 Europe tours of 11 days or longer. Included is the 15-day Wonders of Europe holiday to the UK, Belgium, France, Switzerland and Italy, which costs from $2759 per person. Sister brand Globus is offering up to $1000 per person towards flights when you book and pay a deposit on trips such as the 12-day Britain Uncovered by November 27. Departing from London and priced from $3619, it visits Cornwall, Bath, the Cotswolds, Stratford-Upon-Avon, Liverpool, the Lake District, Glasgow, Inverness, Edinburgh and more.
Until October 31, Intrepid is offering 10 per cent off its small-group tours in Europe (as well as Russia, Morocco and Turkey) that depart between January 11 and September 30. Options include the 15-day Italian Odyssey Real Food Adventure, which takes in the regional cuisine of Venice, Bologna, Tuscany, Rome, Sorrento and more, and costs from $5490 per person. Or there's an eight-day Cycle the French Alps road cycling itinerary, from $1976. The offer can also be used in conjunction with Intrepid's $1 deposit deal, which runs until September 30.
Utracks also has active touring options, and specialises in guided and self-guided walking and cycling holidays in Europe. Book and pay in full by October 19 to save 10 per cent on selected 2019 itineraries, such as the eight-day Mont Blanc Classic Walk in the European Alps. It's rated "moderate to challenging" and includes stays in mountain refuges and hostels plus seven breakfasts and dinners, and luggage transfers. With the deal, it costs $1557.
Back-Roads Touring, which offers small-group tours in Europe, the UK and Asia, has an earlybird saving of 10 per cent off selected 2019 UK and Europe itineraries when you book by November 30. Options include an eight-day Norway: Fjords and Glaciers journey, with highlights such as the Flam Railway and a food tour of Bergen. It's reduced from $6699 per person to $6029, and can accommodate a maximum of 15 guests.
Fellow small-group specialist Albatross Tours is offering $350 off when you book and pay a deposit by October 31 on any 2019 Europe and UK summer tour. They include a 14-day Ireland Connection trip, with leisurely two and three-night stays in Dublin, Cork, Killarney, Galway and Belfast, travelling in a group of between 10 and 28 travellers. It's from $6547.
Book by September 30 to take advantage of an 11 per cent discount on Peregrine's small-group tours departing between January 1 and December 15. Among the choice is a 13-day Essence of Spain holiday visiting Barcelona, Valencia, Granada, Cordoba, Seville, Madrid and more, and a nine-day Highlights of Iceland trip. They cost from $6070 and from $6075 respectively.
G Adventures currently has up to 20 per cent off selected European departures, including the eight-day Highlights of Italy tour visiting Rome, Pisa, Florence, Venice and Milan, with prices reduced to $1827 for departures in April and May. Also included are a selection of its Local Living getaways in Europe, such as the seven-day Local Living Croatia, staying in a farm villa, which costs from $1664 for departures in May.
Get in quick to save $500 on selected 2019 European small-group tours from Bunnik Tours — the deal requires you to book and pay a deposit by September 28. For example, the 23-day Greece in Depth itinerary costs from $10,495 and the 27-day Spain, Portugal and Morocco tour including Barcelona, Valencia, Madrid, Porto, Lisbon, Seville, Granada, Fez, Marrakesh and Casablanca is from $11,195. Both include airfares from Australia.
Similarly, book and pay a deposit on selected 2019 European escorted tours with Beyond Travel by September 28 and get up to $1100 in bonus vouchers to use on extras such as pre or post-tour hotel stays, additional tours and cruises. There's a nine-day Dalmatian Sunshine itinerary visiting Dubrovnik, Split, Plitvice Lakes, Bled and Zagreb, which costs from $2640 per person with up to $500 per couple or $350 per solo traveller in vouchers. Beyond Travel also has earlybird deals on Croatia cruises and Russian river voyages.
Touring & cruising
Scenic has a whole range of offers on its 2019 Europe river cruises and land tours. For example, book selected suites on selected departures of some cruises of 11 days or longer by December 31 and get flights for $95 — and get a free two-night stopover in Singapore when you add a land journey or book two city stays or a second cruise of equal or longer duration. Among the voyages eligible for the $95 flights offer is the 15-day Jewels of Europe from Amsterdam to Budapest along the Rhine, Main and Danube rivers. It costs from $6995 per person twin share.
Scenic is also offering savings of up to $1200 per couple when you book a land journey of 13 days or longer, or up to $800 per couple off land journeys of 12 days or fewer. Options include a 14-day Grand Alpine itinerary from Zurich to Vienna through Switzerland, Germany and Austria, which costs from $9595 per person. There's also an early payment discount of $600 per couple on cruises of 11 days or longer and $300 per couple off cruises on 10 days or fewer when you book and pay in full for any land journey in conjunction with a European river cruise by October 31. And solo travellers can get 50 per cent off the single supplement when booking a suite on selected cruises of 11 days or more.
APT has deals for free or discounted flights or air credit with a number of its 2019 cruises and tours when you book by November 30. For example, get free flights including taxes up to $300 per person or fly business class from $3995 per person when booking the 15-day Magnificent Europe voyage from Amsterdam to Budapest, with prices from $7395. Or there's a companion-fly-free deal on itineraries such as the nine-day Douro Delights from Porto to Madrid, which costs from $6845, or air credit of $1000 per couple on trips such as the 10-day Magical Christmas Markets from Vienna to Frankfurt, from $5895.
Travelmarvel also has a number of earlybird deals including free flights, discounts and two-for-one airfares on selected European cruises and tours in 2019. Book a trip that includes a European Gems or Russian river cruise and get free flights including taxes of up to $300 per person, or book selected European coastal cruises, Great Rail Journeys or land-only tours and save up to $1000 per couple. Among the latter is a nine-day Edinburgh, the Highlands and Islands holiday including rail journeys aboard the West Highlands and Kyle of Lochalsh lines plus highlights including Inverness, Loch Ness and the Isle of Mull. With the discount, it's from $3495.
Cruising
Until the end of October, Avalon Waterways has savings on some of its 2019 Europe cruises. There's $2500 per couple off selected departures of the 16-day Grand France voyage, which travels round-trip from Paris and costs from $8880, and a $2000 per couple discount on various dates of the nine-day Active Discovery on the Danube, between Budapest and Linz, which costs from $4487. The company is also waiving single supplements on a number of 2019 European river cruises, such as the 15-day Jewels of Central Europe.
Uniworld is also waiving and reducing the single supplement for solo travellers on some of its 2019 departures, such as the eight-day Castles along the Rhine from Amsterdam to Basel. Until the end of this month, it also has 10 per cent off selected 2019 river cruises when you pay in full at the time of booking. Voyages include an eight-day Brilliant Bordeaux cruise along the Garonne, Dordogne and Gironde waterways, with prices from $5299.
Evergreen is offering free flights on its 2019 Splendours of Europe river cruise when you book and pay a deposit by October 31. The 15-night voyage from Budapest to Amsterdam costs from $6895. Alternatively, there are discounts when you book and pay a deposit on a European river cruise by October 31, while solo travellers can pay no single supplement on the eight-day Sensations of Lyon and Provence cruise between Lyon and Nice, or save on the single supplement when upgrading to a category A balcony suite on either of the aforementioned itineraries.
If you'd prefer a more independent option, Le Boat has discounts of up to 20 per cent on its self-drive canal boat cruises for next year. Its itineraries include cruising in France or the Netherlands — for example, a Little Midi Cruise on France's Canal du Midi over seven nights aboard a four-person Horizon boat in April costs from $2350.
Viking has a number of deals including free or discounted flights, reduced fares, free cabin upgrades and free two-night extensions on a selection of river and ocean cruises as part of its World of Viking sale, which runs to November 30 and includes selected 2019 and 2020 voyages not just in Europe but around the globe.
For example, there are free economy flights with the 23-day European Sojourn river cruise between Amsterdam and Bucharest, with 2019 prices from $10,995, and a free stateroom upgrade with the 13-day Mediterranean Odyssey ocean cruise between Barcelona and Venice, stopping at ports including Rome and Dubrovnik, with prices from $6995 for applicable 2019 voyages.

Indeed, though deals on ocean voyages aren't your typical earlybird Europe fare, this year a few ocean cruising lines have come to the party with offers for the 2019 season.
Until December 7, Azamara Club Cruises has a Double Upgrade offer, with a club veranda stateroom available for the price of a club interior on selected 2019 Europe departures. Among them is a nine-night European Wine and Cuisine Voyage from Southampton to Lisbon aboard Azamara Journey, with stops including Bordeaux and Bilbao. It costs from about $5141.
Until September 30, Oceania Cruises is offering early booking fares on its 2019 European season, plus free internet and a choice of complimentary shore excursions, a house beverage package or shipboard credit. Voyages include the 12-day Northern Gems from London to Stockholm, calling at ports in Norway, Denmark, Germany, Finland, Russia and Estonia. It costs from $4640.
Or save 20 per cent off selected Star Clipper tall ship cruises next year in the Mediterranean with Adventure World Travel. Valid for bookings made by the end of January, the deal includes sailings along the coasts of Greece, Turkey, Croatia, Italy and France, such as the eight-day Mamma Mia voyage, which travels round-trip from Athens (Piraeus) and visits landmarks in the movie Mamma Mia. It's from $2702.