Exhibition makes a dynamic impression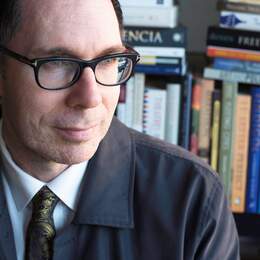 "Paint as you see nature yourself. If you don't see nature with an individual feeling, you will never be a painter, and all the teaching cannot make you one."
With those words, Claude Monet sums up the entire Impressionist project.
Looking at a painting like his Antibes, afternoon effect (1888), you more than get the picture. The spontaneous, unfinished quality captured en plein air, that so alarmed Monet's contemporaries, becomes an open invitation to dream.
Moreover, you're there. The salt-smelly breeze that buffets the waves into green and blue curlicues is the same one worrying the clouds beneath which buildings, rocks, sails, and mountains fling off nervy brushstrokes like fat sparks.
You feel it all. This is vicarious travel at its most visceral.
Antibes, afternoon effectis one of more than 100 luminous masterworks, by artists such as Manet, Monet, Renoir, Pissarro, Degas, Morisot and others included in National Gallery of Victoria's exhibition, French Impressionism. It's presented in partnership with Boston's Museum of Fine Arts, from where the works have travelled to Australia, most for the first time.
Not only does the exhibition, which opens next month, suggest a cheap way to travel to Paris and Boston via Melbourne. It gives you another excuse, should you need one, to head east to visit Melbourne's other terrific galleries. And to explore the city's cafes, shops, streets and parks a la francaise.
Read the full story here.