Exhibition toasts England's north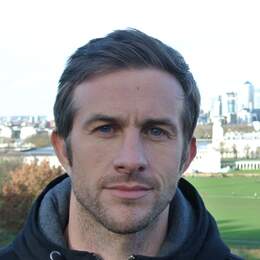 Welcome to the official opening of the Great Exhibition of the North, a summer-long extravaganza that celebrates culture, heritage, art and innovation.
Imagine Friday night in Newcastle, England, and a flurry of stereotypes might spring to mind, mainly revolving around boozy hordes roaming the streets, cramming the bars and clubs, enjoying a famously raucous night out on the 'Toon (as Newcastle, home of the Geordies, and a magnet for hen and bucks' parties, is known).
And while you'll find this kind of revelry in parts of the city, there's plenty of cultured, family-friendly fun, too. Especially tonight, on the banks of the River Tyne, which divides Newcastle and Gateshead, its neighbour across the water.
Crowds of all ages have gathered to soak up a variety of entertainment: a live performance from Newcastle indie-rockers Maximo Park, a rousing reading of Anthem of the North by Manchester-born poet Lemn Sissay, a huge water sculpture causing ripples on the Tyne and a spectacular drone and fireworks display that illuminates the just-darkening midsummer's sky and sends everyone home with a smile.
Welcome to the official opening of the Great Exhibition of the North, a summer-long extravaganza — running until September 9 — that celebrates the culture, heritage, art and innovation of England's north with a packed calendar of free events and activities.
While villages, towns and cities from the whole region are involved, NewcastleGateshead, as this duo is marketed, has taken centre stage. There are three main hub venues, including two on the riverside: the Baltic, a contemporary arts centre housed in a converted flour mill; and the Sage, a stunning modern concert hall designed by Sir Norman Foster.
Like the Gateshead Millennium Bridge, which it overlooks, the Sage is brightly lit up at night to jaw-dropping effect.
Among its draws during this exhibition is Bridges, an animated film that follows the journey of a man and his dog on a small fishing boat along the River Tyne, encountering the seven bridges that loom within 1.6km of each other, including the Tyne Bridge, which is like a mini Sydney Harbour Bridge and was built by the same company.
Complementing the visuals is spine-tingling music from the Royal Northern Sinfonia, the Sage's resident chamber orchestra.
Head next door to the Baltic, and you'll find Idea of North, a study of northern identity via photography, music and architecture. Also here is the work of Preston-based, Turner-Prize winning artist Lubaina Himid, who uses vivid graphic patterns of east African fabrics to transform spaces. If you fancy a drink or a bite to eat, take the glass elevator up to 6, a sleek bar-restaurant on the sixth floor of the Baltic for mesmerising river-and-city views.
The third exhibition hub is the Great North Museum, which occupies one of Newcastle's grand neoclassical buildings on the northern edge of this walkable city. Alongside a permanent collection of dinosaur fossils, ancient Egyptian artefacts and chunks of the nearby Roman-built Hadrian's Wall is an eclectic range of temporary exhibits with northern connections.
Check out the Record Plant piano that iconic Liverpudlian John Lennon played just hours before he was killed, the spacesuit of Sheffield-born astronaut Helen Sharman (the first Briton in space) and models of much-loved children's TV characters, Postman Pat and Wallace & Gromit, which were created by northerners.
Another exhibit sure to grab your attention is Heaven, a tiger shark suspended in a tank of formaldehyde. It's the brainchild of Damien Hirst, the Britart legend who grew up in Leeds.
From the three exhibition hubs, you can follow walking trails that lead you to institutions showcasing art, design and innovation. One trail heads to the Ouseburn Valley, a hotbed of creativity in Newcastle's east, with workshops, museums and eateries mushrooming in former factories and warehouses. A highlight is the Biscuit Factory, an arts and crafts haven and Britain's biggest commercial gallery.
In the city's west, just past the spruced-up Newcastle Central railway station, you'll learn how the north's pioneering spirit in the fields of science, engineering and medical research have changed the world (and are still doing so).
Step into the Discovery Museum to peruse the original Rocket steam locomotive, designed by local engineer George Stephenson in 1829 and back in Newcastle for the first time in 156 years. Built for the Liverpool & Manchester Railway — the world's first inter-city passenger service — it revolutionised the rail industry.
Thanks to a virtual reality technology, you can get a flavour of what it was like to helm Stephenson's Rocket, while another neat immersive attraction is a driver simulator for Azuma, a sleek new train for the London- Edinburgh main line which stops off at Newcastle.
Elsewhere in the Discovery Museum, the Little Inventors North 2030 Challenge is terrific, tasking children to sketch out ideas that'll help make the world a better place. Suggestions on show include metal-detecting boots, a tickling armchair and a coat that doubles as an umbrella.
Whether you come for the Great Exhibition or not, Newcastle is a great city break. Rejuvenated after the demise of its once-formidable coal mining, steel and shipbuilding industries, this is an uplifting city with warm, friendly locals, a diverse selection of bars, restaurants, pubs, galleries, museums, theatres and, of course, the football, with the mighty St James' Park stadium — home of Newcastle United — in the city centre.
And what makes Newcastle all the more memorable is its riverfront — both when the sun's shining above and, at nightfall, when the lit-up bridges and waterfront glow and reflect beautifully into the inky Tyne.
Fact File
For a run-down on the events, and to make reservations for the ticketed activities of the Great Exhibition of the North, see getnorth2018.com.
Hotel Indigo is a handy base, just a three-minute walk from Newcastle Central Station. Rooms are priced from about £77 ($138). hinnewcastle.co.uk
For more information on visiting NewcastleGates head and Britain, see newcastlegates head.com and visitbritain.com.
Disclaimer
Steve McKenna was a guest of Visit Britain. They did not review or approve this story.
Categories