Expect the unexpected in Myanmar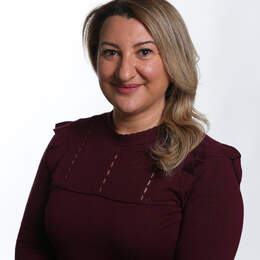 A flash mob, walking a circus tightrope and getting lost on the crazy-busy streets of Yangon are all part of the fun of #Escapers17, an Amazing Race-style social media experiment.
Sometimes in life you need to take a giant leap of faith and believe you will land safely.
That is how I ended up in Myanmar — a country I had never wanted to visit — with nearly every waking moment spent with more than 20 strangers as travel buddies.
People blindfolded me and put weird stuff in my mouth (exotic fruit, apparently); others helped me walk a circus tightrope. I danced and laughed until the wee small hours and then threw myself into mind-blowing adventures. Two countries, six days, several flights.
It was all in good fun and brilliant. And exhausting. But oh-so worth it.
The travel assignment involved joining the biennial #Escapers, a travel program "designed to highlight places, faces, races and chases".
#Escapers17 was a cross between the Amazing Race and a social media experiment featuring "hand-picked" writers and bloggers from 10 countries competing for beads stored in piggy banks made from recycled materials from hotels.
The program came with a disclaimer: "There will be twists and turns along the way. Like every good story, there are surprises and sub-plots. Expect the unexpected."
Little wonder the events are held every two years — the amount of thought and effort that went into every single detail was evident from the start and our hosts put in a lot of hours to ensure we had the time of our life.
All of it was shared with a huge international social media following to show the world the beauty of Myanmar and Singapore.
The aim was to win challenges to claim amazing prizes like trips to anywhere in the world on the Scoot network or accommodation at a luxurious villa with a private infinity pool overlooking a tropical paradise. Oh, yeah, that's mine.
Initially, there were a couple of moments when I wondered why I had agreed. But in hindsight, they are among the quirkiest tales to tell and I'm glad they happened. I mean, how often do you get to wake up at 3am to catch a flight from Singapore to Myanmar, head to a press conference with wild hair for an interview with a national TV news station (luckily I'm a nerd and can wax lyrical about South-East Asian economics) and then head out on to the crazy-busy CBD streets of Yangon with a basic and not-very-helpful map and no internet? Only to get lost. In 37C dry heat. And that damn wild hair freaking everyone out.
"Being a pedestrian in downtown Yangon is like having a death wish," I wrote on Instagram that night after a couple of close calls with cars driving all over the place because lots of the roads don't have lanes. Plus, they drive on the right but the steering wheel also is on the right. It's so wrong. Now I find it funny. Now.
Then there was that time at Heho Airport — quite possibly the oldest and tiniest airport I've ever landed at — and we visited the bathroom, where a little old lady handed us delicately folded sheets of toilet paper. Sorry, too much information?
But, like life, travel is a feast of adventures best served with a sense of humour and patience. And with that attitude we were richly rewarded with unique experiences. Like a flash-mob welcome from the magnificent staff at luxurious Novotel Yangon Max.
I also learnt that life is too short to spend carefully folding clothes for a perfectly packed suitcase. No more than 15 minutes, I say. Just throw everything in and cross your fingers. It meant I had extra time to laugh and eat with my awesome new travel mates.
Fact File
Low-cost airline Scoot has carried more than 7 million passengers since taking to the skies in June 2012. It has the world's first all-787 Dreamliner fleet, flying all over Asia and as far as Athens. For the best fares of the day, visit flyscoot.com.
AccorHotels has more than 4100 hotels, resorts and residences including Sofitel, Fairmont, Novotel, Mercure and ibis. Grace Millimaci stayed at Novotel Inle Lake Myat Min. See accorhotels.com and novotel.com. 
With 20 years' experience in the region, Asia Holidays offers a wide range of classic and deluxe tours and personalised experiences including to Myanmar. asiaholidays.info
Disclaimer
Grace Millimaci visited Myanmar and Singapore as a guest of Scoot, AccorHotels and Asia Holidays.