Arrivals & Departures

Experience a sea change in Victoria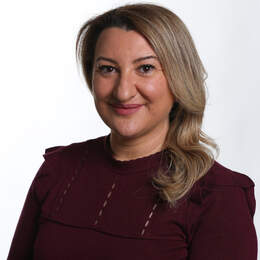 Warmer water is a perfect reason to enjoy Mother Nature.
The United Nations World Wildlife Day is on Sunday, March 3.
In honour of this year's theme of "Life below water: for people and planet", Parks Victoria has selected the best spots to see the State's marine plants and animals — 90 per cent of which is unique to the area.
Parks Victoria marine communications officer Tamara Vekich says autumn is a great time to swim because the water is often warmer in March than in December.
Snorkelling suggestions include the piers and jetties in Port Phillip — Rye Pier has colourful sponge gardens and Flinders Pier is the best place to see Victoria's marine emblem, the Weedy Seadragon.
Mushroom Reef at Flinders is one of the best areas for snorkelling. There are four marine sanctuaries along Surf Coast: Barwon Bluff near Barwon Heads, Point Danger near Torquay, Eagle Rock near Aireys Inlet and Marengo near Apollo Bay.
Those who prefer diving can visit marine national parks Wilsons Promontory and Port Phillip Heads.
If you would rather not get your hair wet, you can still explore the rocky shores at Point Cook Coastal Park, Point Lonsdale and Mushroom Reef or visit Jawbone Marine Sanctuary near Williamstown, where wildlife hide between boulders.
(Top image: Seastar and urchins at Jawbone Marine Sanctuary. Picture: Parks Victoria)
Fact File
For more information about:
Parks Victoria, visit parkweb.vic.gov.au.
United Nations World Wildlife Day, visit wildlifeday.org.