Explore one of the world's priciest streets — all for the cost of an icecream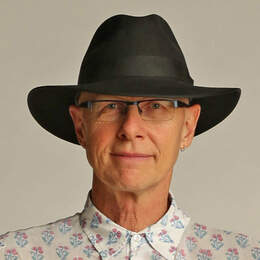 One of the most expensive streets in the world runs along Monaco's beachfront. But enjoying this glamorous stretch can be surprisingly affordable.
It is consistently rated one of the most expensive streets in the world, but my morning walking it in Monaco has only cost me an ice-cream.
And for that I've had the parade that is Larvotto Beach. I've come out of Le Meridien Beach Plaza Hotel, at the eastern end of Avenue Princess Grace, and walked along the wide, paved path that lines the curve of beach.
There are rows of umbrellas and beach volleyballers. Swimmers stick to a safe zone in placid waters and sunbathers in neat lines hide in pools of shade.
Behind, banked up the hill, is Monte Carlo itself. The plan for casino gambling there was suggested in 1846 but the first casino didn't operate until after Charles III had assumed the throne in 1856. Le Grand Casino de Monte Carlo opened in 1858.
Larvotto Boulevard runs along the beach, where Ferraris and Bentleys brush shoulders with electric Teslas and Smart cars.
Where, indeed, car enthusiast and environmentalist Prince Albert II once joined Tesla chief executive Elon Musk to open their store here. Where a custom motorcycle is parked next to little scooters. And where they like what I call "angry scooters" — fast, loud, with perhaps an 800cc engine.
It is a fitting home for the Monaco Formula One Grand Prix where, last weekend, in a season made exciting and competitive by rule changes, Daniel Ricciardo, who grew up in WA but now lives in Monaco, took out third place at the wheel of his Red Bull.
The Monaco Grand Prix has been run round the streets here since 1955 (in that first race, Alberto Ascari crashed into the water). It is a spectacular event against a spectacular backdrop. There are tight corners, elevation and, of course, the tunnel under the Fairmont Hotel on Boulevard du Larvotto. It took six weeks to prepare the circuit and will take two to disassemble it.
But for a truly wonderful ice-cream, I take the walk along to L'Atelier du Glacier, a couple of streets back in Rue Princesse Caroline.
I walk on around Avenue d'Ostende and into Boulevard Albert 1er. And there I turn up Rue Princess Caroline.
Monaco covers just 2sqkm — the world's second-smallest independent state after the Vatican. And I am just 18km east of Nice, which most of us will fly to to get here.
Monaco is a kick-off spot for some of the river cruises in France — land in Nice, transfer to Monaco, spend a night or two, a coach trip to Arles and off towards Lyon along the river Rhone. And what a great start this is to any French foray.