Exploring the Kimberley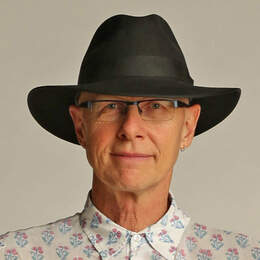 Discover WA's own Top End on our whistle-stop tour 
TAKE IT EASY
We're at the top of the State, let's take our time and enjoy the Kimberley.
Enjoy the sights …
KIMBERLEY DISTANCES
Broome to Derby — 220km
Derby to Kununurra – 703km
Derby to Mt Barnett roadhouse - 301km
Mt Barnett roadhouse to Kalumburu turnoff – 107km
(Kalumburu from turnoff – 264km each way)
Kalumburu turnoff to Great Northern Highway – 409km
Broome to Kununurra (highway) — 1043km
BROOME
Turquoise ocean, red rocks and golden sand. Falling for Broome's easy. Direct flights and package deals, luxury or budget, resort or caravan park. However you get here and wherever you stay, Broome is laconic, tropical and fruity. It's green tin and red lattice, bright bougainvillea and scented frangipanis.
The town's ancestry and story is diverse, and based on strong indigenous roots.
Navigator and buccaneer William Dampier came here in 1688 and published detailed journals, igniting interest in the area's pearl shell.
By the late 1870s there was a significant pearling industry. Some historians call 1889 to 1891 "the Fat Years" for Broome. The price of the mother of pearl shell used for buttons hit a high and Broome was known as the Queen City of the North.
Europeans, Chinese, Malay, Koepanger and Japanese came to work in the industry, and these cultures still add to the region's flavours. Combined a tropical climate, this makes a tangy, spicy medley.
With multicultural roots, it's been a natural transition to "international Broome". There are luxury hotels and resorts, self-contained apartments, caravan parks and backpackers.
It's a cold beer and cappuccino town. Fine dining and fruity punches.
It has a particular flavour, rhythm and tone.
There's a gush of hot air when the plane door opens, and the flood of turquoise and red. Broome's exciting, too.
LUCKY IN BROOME
Broome's been a lucky place for me. (Broome can be a lucky place for us all.)
I've stood at the rail, but the grass overlooking Cable Beach and yacked about horses with guys come into town from a Kimberley station.
I've sat in the back yard with Jimmy Chi, who wrote Bran Nue Dae, the nation's first Aboriginal musical, and played a bit of guitar under the mango trees.
I've heard locals like the Pigram brothers and John Bennett do it properly, with their particular Kimberley sound.
I've eaten salads and satays, walked around the markets, and watched movies under the night sky.
I've seen painted canvases in art galleries that show the Kimberley from the air.
I've watched birdlife pushed up to the cliffs of Roebuck Bay — easy twitching for the casual birder.
In the dry season, I've see China blue skies, day after day. In the wet, I've seen clouds pulse like human organs, pumped full of electricity.
I've felt the heat of the sun and the sweet rain that cuts gullies.
And once, I found a weird chip of rock on a beach south of the big port jetty. It was clearly the split half of a big rock. And then, more than 200 metres and a million rocks away, I found the other half.
I've been lucky in Broome. We can all be lucky in Broome.
DAMPIER PENINSULA
Pointing north like fingers forming a chapel roof, the base of the Dampier Peninsula is the highway between Broome and Derby and its tip is One Arm Point and Cape Leveque.
The peninsula is an extension of Broome's backyard and the 220km of Cape Leveque Road takes travellers to Beagle Bay, Middle Lagoon, Lombadina, Cape Leveque, Cygnet Bay and Cape Leveque.
Indigenous people may have arrived here between 5000 and 7000 years ago, when the last ice age ended and the sea level rose, and this a good place to head for Indigenous tourism.
Religious missionaries arrived in 1890. First came Trappist monks, then Pallottines who worked with local people to build an altar of pearl shell at Sacred Heart Church in Beagle Bay.
DERBY
Considering it has some of the biggest tides in the world, and it pulses to their twice-a-day rhythm, people stick in Derby. Caravanners stick temporarily; travellers stick longer; some locals have been here as long as I've known the place. For this remote town has a warm heart.
Derby feels like a place on peninsula (almost an island), as it is has mudflats either side and the tidal King Sound at the far end of town.
From here, fly on day trips to Horizontal Waterfalls, in a float plane with a fast boat waiting, or set out east on the Gibb River Road.
Or just stay a while and enjoy the boabs, fish and chips on the jetty and the big space round you.
My Sunday morning notebook:
Near the entrance to the caravan park, there's a huge boab tree, completely hollow but bursting with green leaves. Caravanners sit in shade, reading. Campers stand about, chatting. There's a languid, mellow feel in town.
The mudflats are dry, a mosaic of pieces like crocodile skin — beige under the blue sky.
DERBY TIDES
The gravitational interaction of Earth, moon and sun create the ocean's tides. And here it comes now, flooding in towards Derby — the kings of all tides in Australia usually towards the end of March and end of April each year.
The tides here can reach up to 11.8 m — not far behind the biggest in the world, in the Bay of Fundy in Nova Scotia.
Tidal patterns are modified by the shape and depth of oceans and the weather, and King Sound is a big, shallow channel.
I have a chart which shows tidal ranges. It says:
High tides in Derby 11.8m, Yampi Sound 10.9m, Broome 9.8m and Wyndham 8.4m.
Extraordinary.
KIMBERLEY, DOING THE BIG LAP
First, the big, bitumen highway from Broome, over the Fitzroy River at Willare Bridge and then turning east to Fitzroy Crossing. I'm still following Great Northern Highway to Halls Creek and Warmun (and sidetracking down the rough trail to Purnululu National Park and the Bungle Bungle Range).
Then, I continue north on the bitumen and turn onto Victoria Highway to head into Kununurra. I'll take a trip on up the bitumen to Wyndham.
That's the bottom half of Kimberley Lap, on good, sealed roads.
From Kununurra, I set off west to do the top half of the lap, along the Gibb River Road, past El Questro Wilderness Park, over the Pentecost River and on to Home Valley Station.
We've left the bitumen behind now, on this artery, built as a beef road, through the heart of the Kimberley. Ellenbrae Station and Mt Elizabeth Station — half way. On to Imintji, and in to Bell Gorge to swim in the deep pool and feel the spritzer of its white, birthday cake cascade.
I detour off the Gibb River Road to visit Tunnel Creek and Windjana Gorge, and finish up in Derby.
Driving back to Broome on the bitumen completes the lap.
GIBB RIVER ROAD
More than 100km of the west end of the Gibb River Road, and the east end to El Questro Wilderness Park, are sealed.
But the rest of this adventurous outback road remains dusty and still feels daring.
"The Gibb" is a 660km transect between T-junction where it joins Great Northern Highway between Kununurra and Wyndham in the east and Derby in the west.
And it has plenty of highlights. The King Leopold, Napier and Cockburn ranges are each very diffenent. Gorges like Bells, Lennard, Adcock and Galvans are shady oases. Stations welcome visitors. El Questro Wilderness Park has many gorges, with water all year and Home Valley Station has become a popular spot to stay.
DRIVE IT
If you have the vehicle, camper trailer or camp kit, now's the time to plan for a big trip. The Gibb River Road isn't suitable for all but the most serious offroad caravans.
If you are going to "fly and hire", probably plan to do the full lap and end up where you started. Fly in to Broome or Kununurra, pick up a pre-booked hire 4WD.
I've done it many times, and personally, I like it best from Kununurra to Broome. It just feels right to come from the inland to the ocean.
But it's important to tell the 4WD hire company what you're planning, and make sure you're covered to take the vehicle along the Gibb River Road. Ask the hire company about windscreen and tyre insurance cover, in particular.
BE DRIVEN
There are small-group tour operators taking guests across the Kimberley. Uusually this is either a smaller, 4WD bus, but there are bigger coaches built to withstand the unsealed roads. Most stay in tented or room accommodation, but some camp to reduce costs.
A classic is a loop from Broome to Broome, along the Gibb River Road, visiting the Bungle Bungle in Purnululu National Park, over about 15 days, with meals and accommodation included.
KUNUNURRA
Kununurra means "big water" in local Aboriginal language, and that might have once referred to the Ord River.
But today, Kununurra is dominated by sweet, fresh water — and that's often a surprise for visitors.

Argyle Dam was built across the Ord River in 1971, creating Lake Argyle, which is generally estimated to hold 21 times the volume of Sydney Harbour.
This is Australia's biggest manmade body of water.
Lower down river, there's Lake Kununurra, feeding fresh water into the channels of the Ord River Irrigation Area, to nurture crops. And from the Diversion Dam at the bottom of Lake Kununurra, the Ord River continues on its original way.
There's just so much fresh water.
There's a range of accommodation, from caravan parks to backpackers and good hotels around this lush northern town.
Jacanas — Jesus birds — tiptoe over the leaves of Lily Lagoon and the Sleeping Buddha rock formation lies behind.
And at the end of the town there's Mirima National Park (Hidden Valley) — 300 million years old and like the striped sandstone domes of the Bungles Bungles.
And, overlooking it all, Kelly's Knob lookout, a rocky spot 190m above the town, where locals and visitors come and murmur amiably in the mellowing evening.
ME & KUNUNURRA
Nature impacts me in the East Kimberley, just as it impacts the country itself. There are constant reminders for me of the forces of the planet, far beyond us.
But just as nature has its impact, so do the people … so does the quirky things they say.
Local stockman turned singer Peter Brandy, originally from Halls Creek, introduces on of his songs: "I wrote this about the Outback. It took 15 minutes."
Singer James Blundell turned up in the Kimberley in the 80s, a teenager with a swag and a saddle, and wrote the song Kimberley Moon. He recalls a quote from an old Aboriginal mate from those days: "Blackfella, whitefella — doesn't matter as long as you're a good fella."