Our World

Facets of Bristol felt to the hilt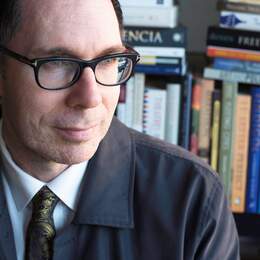 WILLIAM YEOMAN experiences some of the often contradictory aspects of this industrial city's character during a stay in Britain's south-west.
Bristol. Charming or grimy, cultured or industrial, depending on which part of the city you happen to be in.
I knew very little about it, apart from its dark past (it was pretty much built on the profits of the slave trade) and Brunel's famous suspension bridge, a mere 10-minute walk from the Prince's Buildings, in which my B&B is located.
Walking through the pretty, elegant Georgian streets of Clifton Village, preserve of the well-to-do, high above and to the west of Bristol's city centre, all such thoughts are however easily banished.
Down below, the visit to the Art Gallery and Museum does the trick too. As does the vibrant St Nicholas Market, with its local arts and crafts stalls and incredibly popular multicultural eating places. I enjoy a sensational plate of haloumi on pitta bread with hummus and other dips and salad.
But back to the Art Gallery. I can't believe that Vuillard has followed me here from Paris when, among the many fine works by the Pre-Raphaelites, French Impressionists, British expressionist and abstract artists such as Auerbach and Lanyon, I discover a beautiful painting of a woman on a chaise longue rendered in muted, mostly earth, tones on a light brown ground.
And in the Museum there are the slender, painstakingly decorated gold fittings torn from sword hilts, part of the Staffordshire Hoard of Anglo-Saxon riches, mostly damaged, fragmentary pieces which would have been stripped from the weapons of the vanquished and buried for safekeeping by some great Anglo Saxon warrior-king who clearly met his doom before he could retrieve them.
The act of twisting these fittings off the hilts has imparted a spectacular dynamism to these hitherto inert pieces of gold which somehow preserves a trace of the violent energy of those who lived and fought and died so long ago.
In that way, it has rendered them "modern", and therefore timeless.