Falling for Karijini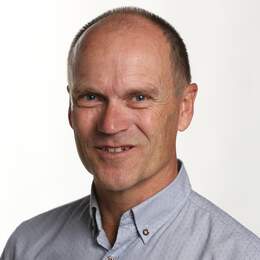 "Hold on to your helmet with one hand and squeeze your nose with the other," is the advice from my guide Sven Borg before I slide down a natural water slide and plunge 4m into a crystal clear freshwater pool below.
I'm having the time of my life exploring the spectacular gorges of Karijini National Park.
I'm not quite sure why, but until now, this unique part of WA has escaped me. It is my first visit to Karijini and I'm blown away by its beauty and diversity.
It's rugged and breathtakingly beautiful. Creek beds suddenly plunge down deep chasms that, further downstream, become wider gorges with 100m high sides of red banded iron and silica rock formations. Because of the depth and narrowness of the gorges, they have their own microclimates. They are cool and refreshing places to explore compared with the arid landscape above. Many have waterfalls and permanent waterholes which are magnets for adventurous families.
Karijini is a hostile environment that needs to be treated with respect — it can be a harsh and unforgiving place and evacuation can be difficult if you happen to hurt yourself.
But don't let that put you off. There is plenty to see and you can safely explore most of the gorges by yourself.
Stay safe
The gorges in Karijini range from Class 2 to Class 6 in trail classifications.
Class 2 walks have well-defined paths with some steps and gentle gradients and Class 5 walks are difficult and require a high level of fitness and agility. Steep sections with vertical drops are common and walkers should expect to encounter natural hazards like large boulders, narrow and high ledges and pools of water with slippery, wet rocks.
The Class 6 areas are no-go areas for the public unless they are accompanied by a qualified guide with rope and abseiling skills. They include exciting adventures such as abseiling down waterfalls, rock climbing and water jumps.
The difficulty of each gorge is clearly marked at the entry. They generally start as Class 2 trails and gradually increase in difficulty as you descend so it's important to know your limitations. It can be an unforgiving place if you get into trouble.
If you want to venture deep into the Class 6 areas of the gorges, you will need to be accompanied by a qualified guide like Sven Borg who owns Spacechameleon Adventure Co.

Read the full story here.