Falling in love with Myanmar's Inle Lake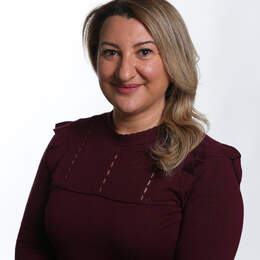 The so-called "Asian Venice" casts a spell, proving that sometimes the best part of a country is in its slow-beating, humble heart.
With a mischievous grin and a wink, a little boy swimming with friends spots a surprised but delighted audience and attempts a backflip with such determination that he is quickly rewarded with cheers and lots of photographs. And plenty of good-natured ribbing from his mates about his new-found celebrity status, despite his poor-delivery dive.
They look like regular kids seeking to escape the dry 37C heat with a dip in the lake and somersaults from overhanging tree branches. But what makes them stand out is their shaved heads and clothes; or, more accurately, maroon monastic robes. They are novice Buddhist monks bathing in a crystal-clear narrow canal feeding off Inle Lake in Myanmar's western Shan State.
It feels like an invasion of privacy as we make our way by canoe through the myriad channels while locals go about their daily rituals and chores.
At one point a young mother — with her body wrapped tightly in a longyi (sarong) — bathes with her children. Around the next bend, two men in their undies finish swimming before tending to their water buffalo tied to a small jetty and up to its eyeballs in water.
This is the beauty of Inle Lake. More than just a picturesque 22km-long world of water, it is a life source that sustains entire villages. Communities live, work and play on the freshwater lake. It may be only a few metres deep but it has a surface area of more than 110 sq km. Nearly 900m above sea level, Inle Lake is surrounded by lush mountain ranges.
And it's home to the incredible Intha fishermen, who are a delight to watch with their unique balancing act, especially as the sun sets behind them. Standing and rowing with one leg wrapped around the oar enables them to see the fish more clearly. With their hands free, they are able to capture their catch in their conical net.
The next morning we dine at a pavilion in the middle of the lake and, as we watch dozens of men on two long boats approaching, pinch ourselves to ensure we're not dreaming. We're not — we are just very lucky because it has taken our hosts months of ministerial negotiations to give us this front-row seat to a specially arranged boat race.
It's a spectacle usually reserved for the Phaung Daw Oo Festival around October. Like the Intha fishermen, the boat racers stand as they row.
So when an opportunity arises to race with the men, we need little convincing to join a team. Rowing with one leg wrapped around an oar is hard, wet work, but so much fun. Our participation is an historic moment: we're told it's the first time foreigners have been allowed to race.
But forget paddling with your legs — motorised canoes are the easiest way for visitors to navigate the extensive lake area. The changes in water colour are mesmerising: from a murky brown to a clear bottle green; deep azure to midnight blue.
"Floating" villages dotted around the lake are a sight to behold — like an Asian Venice. Houses on stilts range from colourful multi-storey accommodation to basic single-level, woven bamboo homes.
Scattered among this type of suburbia are businesses catering to the growing number of tourists keen to haggle and return home with handcrafted mementoes ranging from silver trinkets and carved wooden figurines to lotus-thread scarves and cheroot cigars. Ah, the cigars. I'm not a smoker but the aroma is seductive and it's easy to understand why locals — some well into their 90s — are enamoured and often puff away as though they haven't a care in the world.
Entranced, we hover as women sit cross-legged on the floor of a souvenir shop to expertly hand roll hundreds of cheroots. Our ever-knowledgeable guide Min Min explains that the fragrance comes from wood chips and tobacco soaked in a mix of rice liquor, honey, tamarind, palm sugar, pineapple and water and wrapped in leaves grown on trees in the Shan plateau.
If I sound hooked, it's because an overwhelming feeling of magic hit me as soon as I saw the heart of Inle. It's like the water cast a spell on me, leaving me rejuvenated and at peace; the happiest and most relaxed I've felt in years.
And here's the weird thing: Inle is not the most beautiful place I've ever visited, but it's certainly found a place in my heart. Kind of like falling in love with someone you thought was totally not your type and then realising it's a match made in heaven.
Little wonder UNESCO has approved the lake as a biosphere reserve, describing it as having formed more than 1.5 million years ago.
Our love affair with the lake comes to an end as we leave the water to make our way on to dry land at Indein Village. We weave our way through a market where a veil of red dirt covers everything from the old dogs struggling to find shade to the adorable Pa-O hill tribe children trying to sell scarves to the tourists. (Here's a hint: they won't take no for an answer and will follow you for ages until you finally buckle under the pressure. And you will buckle, because they are just too cute to resist.)
There is so much to see and do in this region and it goes to show that sometimes the best part of a country is in its slow-beating humble heart, not its busy financial centre.
And all the while, our hosts invite us to indulge in all that is possible. A fine-dining lunch on a wooden boat in the middle of the lake. Laughing with an elderly woman as she rubs our cheeks with thanaka, a yellow cosmetic paste made from wood.
Attempting to use the local language to shop for fresh ingredients at Nyaung Shwe Five Days Market (and then not understanding the vendors' response and resorting instead to some made-up sign language). Learning to cook on the balcony of a restaurant while basking in the sunshine and view of paddy fields and mountains. Traditional dancing with locals on a warm evening. A private lunch in the middle of a bamboo forest. Making wishes as we light lanterns and watch them disappear into the night sky. Walking among crumbling, ancient pagodas.
A sunset swim in the infinity pool at a luxurious resort before bathing in the deepest tub I've ever laid eyes on in the centre of a massive bathroom. Then taking a nap in the king-size canopy bed, just because.
Not a bad effort for a two-day visit to the lake.
But there is one thing that will stay with me for a long time: the little boy with a hot-pink fringe poking out of his red, backwards baseball cap, who waits patiently for our canoe to dock at his jetty. He smiles shyly as he reaches out gently to take my hand to help me up. I can't help but hope that the growing tourism investment in the region will give him a happy life.
Fact File
Low-cost airline Scoot has carried more than 7 million passengers since taking to the skies in June 2012. It has the the world's first all-787 Dreamliner fleet, flying all over Asia and as far as Athens. For the best fares of the day, visit flyscoot.com.
AccorHotels has more than 4100 hotels, resorts and residences including Sofitel, Fairmont, Novotel, Mercure and ibis. Grace Millimaci stayed at Novotel Inle Lake Myat Min. See accorhotels.com and novotel.com. 
With 20 years' experience in the region, Asia Holidays offers a wide range of classic and deluxe tours and personalised experiences including to Myanmar. asiaholidays.info.
Disclaimer
Grace Millimaci travelled as a guest of Scoot, AccorHotels and Asia Holidays.
Categories