Falmouth, Cornwall's hidden treasure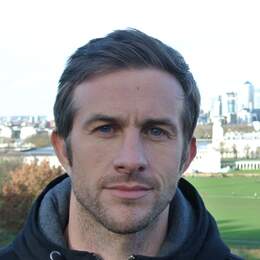 STEVE McKENNA takes the Viking Jupiter to Falmouth and is charmed by its postcard-pretty setting
On our 15-day voyage between Barcelona and Copenhagen, we dock at several big-name ports — including Porto and Amsterdam — but we also stop at places that don't attract the same volume of cruise vessels. Among them is Falmouth.
After breakfast aboard Viking Jupiter, our floating home-away-from-home, we tread the open-air top deck, inhale the salty sea air, listen to the chorus of seagulls and admire the gorgeous setting of this port and seaside town on Cornwall's south-west coast.
Blessed with what is said to be the world's third-biggest natural deep-water harbour, Falmouth is perched a few kilometres inland from the English Channel on the banks of the Fal Estuary and is surrounded by postcard-pretty scenery. Think lush, gently rolling green hills and whitewashed cottages and country mansions.
It's a 10-minute walk from the port to the town centre, past gritty docks and residential streets lined with handsome Victorian houses whose front gardens are blessed with colourful flowers and palm trees. Because of the mild Cornish micro-climates, plants that would usually wither at these latitudes manage to flourish here.
We soon arrive at Discovery Quay, a waterfront zone with contemporary apartments and tourist draws, including the National Maritime Museum Cornwall, which explores the seafaring heritage of Falmouth and the wider region.
Overall, there's an affluent and creative vibe in Falmouth, especially along Arwenack Street, Church Street and hilly High Street. There are quirky maritime-themed boutiques, galleries showcasing paintings of delightful Cornish land and seascapes, bakeries and cafes serving Cornish pasties and cream tea, and a cosmopolitan choice of independent bars, restaurants and seafood eateries.
With a vibrant calendar of annual events, from sailing regattas to oyster festivals, Falmouth always seems to have something going on and if the weather's decent it's worth seeking out the beaches on the town's south side. When the sun shines, and the blue waters sparkle, Gyllyngvase and Swanpool beaches look more Caribbean than British.
This is an edited version of the original, full-length story, which you can read here.
A message from Travel Editor Stephen Scourfield...
Thanks for reading us – we value your continuing interest and our connection with you.
But as our readers increasingly move to digital, we have to keep up with them.
As I'm sure you'll appreciate, there are costs involved in doing what we do for you.
To support Travel, reading the full story now requires a digital subscription (it's $1 a day for full access to thewest.com.au, for all your devices).
If you have the newspaper home delivered, you may already have complimentary premium access to thewest.com.au and our digital editions.
And we have other packages, including $9 a week for the weekend papers and everyday digital.
Stephen Scourfield
Disclaimer
Steve McKenna was a guest of Viking Cruises. They have not seen or approved this story.
Categories