Farm-to-table experience with an Austrian twist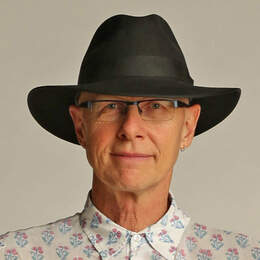 Krumbach Moor provides foraged ingredients for meals at an inspiring Austrian restaurant. 
Mist sits like a cottonwool blanket in the valleys as I set off to Krumbach Moor with moor guide Petra Nussbaumer.
We turn off the quiet road, past a farm, and on down a narrow track. To one side, she points out, is a farmed field, to the other a natural moor meadow.
Farmers are compensated to leave some land like this. The moor clearly has much greater biodiversity.
Candlewicks were traditionally made from the wool grass. There is meadowsweet, from which a natural form of aspirin comes. Indeed, the very "aspirin" derives from "spirin," from meadowsweet's scientific name, spiraea. There are many other herbal medicines, says Petra, and berries.
"The moors are the children of the last ice age, 12,000 years ago," Petra explains. "Glaciers build a new landscape — meltwaters collected here, and layers of peat grew until the basin was filled." Peat was cut here until 1916, before the area was protected.
And then I see the Moor Room, which Petra has already been speaking about — an open timber rectangle of elegant proportions. The work of local architect Bernardo Bader, it feels like an inside room outside.
At Petra's encouragement, we walk barefoot on the high moor, with perhaps up to 10m of peat under our skin; water oozing out, feet sinking in.
I feel consumed by Krumbach Moor. And then we walk back to the Schulhus Restaurant to consume it. Visitors can book a guided walk on the moor and moor breakfast at this fine little restaurant as a package.
In the kitchen is Gabi Strahammer, Vorarlberg's most awarded female chef. This was the primary school she attended, in what is now a village of 1000 people, and she and husband Herbert bought it in 1986.
It took years for them to be able to renovate it to the immaculate and inspiring restaurant it is today.
Gabi collects herbs, berries and mushrooms from the moor and incorporates them, with locally made cheeses and other produce, into an exceptional breakfast. She bakes cakes using the tips of fir trees. She makes bread from acorn powder.
And then, just to spoil us, she produces the most exquisite clover ice-cream.
Disclaimer
Stephen Scourfield was a guest of the Austrian National Tourism Office.