Fauna found in forest at Lost Eden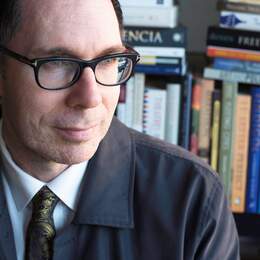 A beautiful exhibition in Dwellingup excites WILL YEOMAN
Timber stick figures with crocheted polypropylene heads — a bull, a ram, a pony, a dog — threaten to topple off the edge of their flat-earth of a table. Beyond them, their larger, more lifelike crocheted cousins strike various playful poses on plinths.
On the walls, flat, black crocheted animals resembling shadow puppets or cave paintings are leaping, sleeping or just plain dead, depending on your point of view. On the walls, too, are prints and paintings, in mixed media, of flora, fish, crustaceans and more, redolent of Old Master still lifes and their mouth-watering trompe l'oeil effects.
It's fitting that this menagerie cavorting amid (forbidden?) fruits of sea and land should find itself in Dwellingup's Lost Eden gallery. And that the exhibition itself should be called Everlasting 2. (2, because it was supposed to take place last year but like so many things in our lives was cancelled by COVID.)

This is a joint exhibition by two award-winning West Australian artists and friends who have exhibited widely. Mikaela Castledine is primarily a sculptor of some 30 years' experience, working in crochet but also with found objects. You might have seen her meerkat family at Mends Street Jetty Piazza in South Perth. Judy Rogers works in mixed media and sculpture.She represented Australia in the 18th Asian Art Biennale Bangladesh in 2018 and at the G20 Art Agenda at Hangzhou, China, in 2016.
Read the full story here.

Categories