Festival celebrates vibrant Aboriginal culture in the Kimberley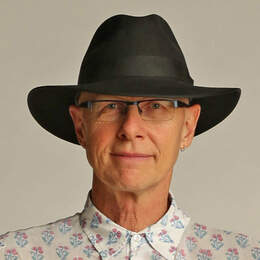 The Mowanjum Festival, near Derby, is WA's biggest traditional Aboriginal performance event, with traditional dance and free cultural workshops including didgeridoo playing, boab nut carving and ochre painting.
Raymona, Jolly, Telequa and Nerelle ask to try my camera and then take it in turns to photograph one another.
It's fair enough.
Last Sunday morning, under the Kimberley sun in the car park of Mowanjum Aboriginal Arts and Culture Centre near Derby, they had been busy painting a big piece of fabric ready for the Mowanjum Festival, which is on July 6, and I interrupted them.
The festival is WA's largest traditional Aboriginal performance event and this is its 19th consecutive year, celebrating living, vibrant Indigenous culture.
Performers of all ages take part in traditional dances, telling the stories of the Mowanjum people, from the Worrorra, Ngarinyin and Wunambal people of the West Kimberley.
And this year they have been working with a visiting puppeteer to make some extraordinary costumes.
This year, also, dancers from Balgo (in the north of the Gibson Desert) will be the guest performers.
The festival is from 2pm on Thursday July 6, at Mowanjum Aboriginal Art and Culture Centre, 12km from Derby, and 3km from the west end of the the Gibb River Road (on the bitumen). Entry is $20 for adults, $10 for children. From 2pm to 5pm there are free cultural workshops for visitors, including didgeridoo playing, boab nut carving and ochre painting.
Tickets will be available at the gate — bring a camping chair or blanket. Hot food, bush tucker and drinks available, but this is a smoke and alcohol free event.
And Raymona, Jolly, Telequa and Nerelle will be there dancing, and sharing the culture they continue to live.
(At top: Telequa, Jolly and Raymona getting ready for the Mowanjum Festival at Mowanjum Arts Centre on the Gibb River Road, West Kimberley. Picture: Stephen Scourfield)
Categories