Finding clarity amid the chaos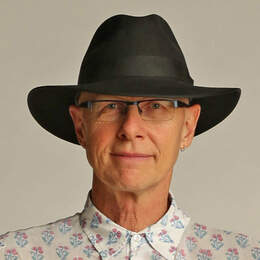 A Buenos Aires park offers STEPHEN SCOURFIELD some time for reflection
In a park in Buenos Aires... no more than a small square perched by a crossroads, held behind tall black wrought iron railings with gold spikes on top.
The air is scented with the perfume of jacaranda flowers, the paving carpeted with the tree's wilting lilac flowers.
The city is dusted in this purple, mixed with the yellow of acacia flowers falling in warm wind from verdant trees on a hot spring day.
Professional dog walkers, strapped to their disparate packs (bulldog, spaniel, something-fluffy, German shepherd), circumnavigate the statue of Manuel Dorrego, statesman and soldier, and a slightly confusing but clearly open and strong minded man, who variously supported contradictory positions during his career. Pigeons coo on sparse fenced-off grass.
The woman next to me on a concrete bench is shouting into her phone — an elaborate pizza order.
And then, as if by some divine decree, I am alone in this park, on the corner of Suipacha and Viamonte. A chance for quiet contemplation... to amuse my mind with wider thoughts.
This is an edited version of the original, full-length story, which you can read here.
A message from Travel Editor Stephen Scourfield...
Thanks for reading us – we value your continuing interest and our connection with you.
But as our readers increasingly move to digital, we have to keep up with them.
As I'm sure you'll appreciate, there are costs involved in doing what we do for you.
To support Travel, reading the full story now requires a digital subscription (it's $1 a day for full access to thewest.com.au, for all your devices).
If you have the newspaper home delivered, you may already have complimentary premium access to thewest.com.au and our digital editions.
And we have other packages, including $9 a week for the weekend papers and everyday digital.
Stephen Scourfield
Categories