Outer Hebrides: spectacular Scottish isles weave fabric into history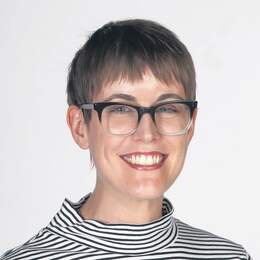 Historic and handwoven, Harris tweed has been worn by everyone from Prince Charles to Madonna. And it all comes from a little cluster of islands on the edge of the Atlantic.
Stunning scenery and world-renowned archaeological sites are among the attractions that draw visitors to the remote Outer Hebrides, a chain of islands off Scotland's west coast.
Then there's the chance to learn about one of the island's best- known exports: Harris tweed, handwoven by the islanders for hundreds of years.
Certainly that was a major drawcard for Perth local Tony McCarthy, who recently visited the Outer Hebrides with his wife Cindy as part of a five-week holiday in Scotland and Ireland. During his stay, Tony not only saw how the tweed is made but also bought some of the authentic fabric, which he had made into a jacket in Hong Kong on the way home.
The authenticity of Harris tweed is protected by law: under the Harris Tweed Act of 1993, the genuine article (identified by an orb symbol) must be "handwoven by the islanders at their homes in the Outer Hebrides, finished in the Outer Hebrides, and made from pure virgin wool dyed and spun in the Outer Hebrides".
"It was a very interesting part of the holiday," says Tony, who is The West Australian's lawyer. "It's an amazing place — the landscape is quite extraordinary and it's got a very interesting history."
Indeed, the archipelago of 15 inhabited and dozens of uninhabited islands was first settled about 7000BC and is home to numerous archaeological sites, including the UNESCO World Heritage-listed site of St Kilda in the far west. Gaelic is still spoken by a considerable proportion of the population.
Tony and his wife flew from Edinburgh to Stornoway, the major town in the Outer Hebrides on the Isle of Lewis, the largest of the islands. They stayed at the Harris Hotel in Tarbert on the Isle of Harris, which Tony says is "a fantastic old pub".
There are various Harris tweed shops around the islands — Tony recommends the Tarbert Tweed Shop — but seeing the material being made takes a little more perseverance. "If you look hard enough and ask enough people, you can find the people who actually make this fabric," Tony says. He managed to meet a woman whose brother makes Harris tweed at home, and she showed them his weaving equipment and talked them through the process.
The Outer Hebrides wasn't the end of Tony's sartorial journey, however. The holiday also included a visit to the Aran Islands, off Ireland's west coast, where he tracked down two traditional Aran jumpers — made not with local materials but wool imported from Australia and New Zealand, but hand-knitted on the islands nonetheless.
Categories