First-time afloat and all at sea?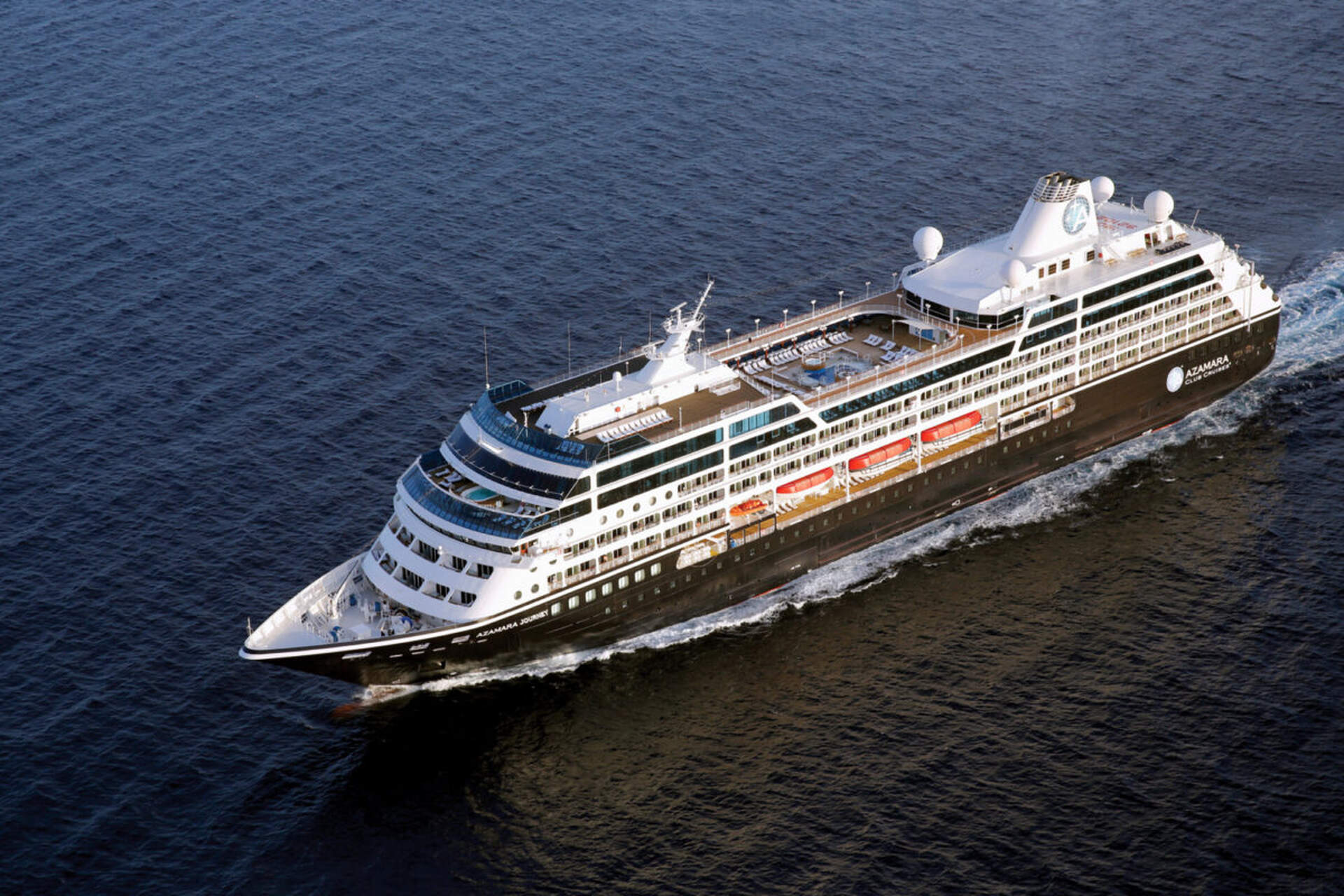 Advice for the nautical novice, from choosing a ship to when to board.
The sunlight makes the blue waters of the Mediterranean glisten as we stroll along the docks, the click-clack of our suitcase wheels echoing with the cawing of gulls as we approach the cluster of cruise ships berthed in front of us.

As neither of us has ever sailed on anything bigger than a small ferry, the prospect of cruising is one we've faced with a fair bit of trepidation. But now, as we're approaching the point of no return, the excitement is starting to take the nervous out of the novice.
We're embarking on a three- night, round-trip cruise aboard Azamara Journey from Civitavecchia and are about to have our first taste of one of the world's most popular forms of travel.
For fellow first-time cruisers, the following suggestions will help take some of the anxiety away:
For the landlubber or novice cruiser, the idea of being stuck on a floating hunk of steel in the middle of the ocean can be quite daunting. Many cruise lines are now offering mini cruises of one, two or three nights. These short cruises often embark and disembark from the same port, which make them a very convenient option to add on at the end of other travels as a tester to see if you wish to cruise on your next holiday.
Location, location, location: this is the mantra of real-estate agents everywhere and it is just as fitting for cruisers. When choosing your first cruise, especially if it's short, make sure to choose a location that will enhance the cruising experience. Aim for a time of year when the weather is warm and sunny, and the seas calm and flat — it will make your experience much more enjoyable if you avoid the risk of sailing in bad weather conditions.
First impressions count, especially for the hesitant traveller who is unsure of what the next few days will bring. Defeat these pessimistic feelings by splurging on the finest class of cabin and the most luxurious ship you can afford. You will be spending a lot of time aboard and sitting on your own veranda with a cocktail in hand as the world drifts by is one of the most enjoyable features of shipboard life.
How comfortable are you in crowds? Does the idea of being on a ship with the population of a small town excite you? Or does it send beads of cold sweat running down your neck as you envisage hordes of people crowding you at every turn? There are many different- sized ships to choose, from the small (about 300 passengers), medium (700-1000 passengers) or large (3000-plus passengers). If you have misanthropic tendencies, then a small-to-medium ship is probably the best option.
Inclusions. Everyone loves something for nothing. Even if logic tells you these "free" inclusions have been factored into the price you have paid, it feels great to get them. They include shipboard drinks packages, free dining at the on-board specialty restaurants, shipboard credit, and free or discounted land excursions. Remember, the cruise market is very competitive and you can often receive these packages by asking for them from your travel agent as an incentive to book.
Destinations. Investigate the arrival and departure times of your ship at each of the ports of call you visit. Take note as to which ports require a tender, as these tender boats sometimes carry fewer than 100 passengers at a time, so it can be a while before you get on to dry land. Cruise ships offer guided excursions to the ports that they visit. As an alternative, research the ports you are visiting: you may find great options for independent exploration while you are there.
The night before departure, try to stay in the town the ship is leaving from. The port town of Civitavecchia is 82km from Rome which, given Italian traffic conditions, can take anywhere from one hour and 10 minutes to two hours. Staying in Civitavecchia the night before will mean you can spend the morning at a leisurely pace, enjoy a nice breakfast and stroll along the harbourside markets, relaxed and knowing that you are just minutes from your ship.
Board your ship as early as is allowed. This will give you a number of advantages:

Quicker check-in: If you are early there is a better chance to get checked in without a wait
Specialty restaurants: Make your dining reservations for the specialty restaurants as you board. The most popular dining times can book out quickly, so getting in early saves disappointment
Laundry room: Most ships will have a laundry room per floor. Get your ironing done early to avoid like-minded travellers.
Most cruise lines will provide a shipboard information booklet, which will be in your cabin when you board. Make sure to go through this as soon as you have settled in your cabin because it will contain all of the necessary information regarding shipboard entertainment and activities. Many cruise lines have a nightly cabaret show, trivia quizzes, guest lectures and scheduled times for card games, fitness classes, and other activities. From the information in the booklet, you can make your plans to include your desired activities.
By the time the ship is about to depart, your luggage should be neatly stowed, ironing done and valuables locked in your cabin safe. With your beverage of choice in hand, make your way to your balcony if you have one, or on deck if you don't. If the feeling takes you, hurl some streamers on to the dock and enjoy the sight and the feeling as the ship pulls away from the shore and your adventure begins.