Four historic sites in Scotland for history buffs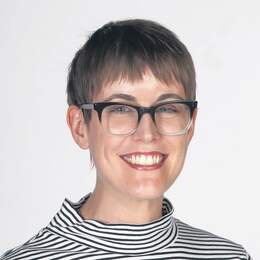 So you've been to Edinburgh and Stirling castles; where to next for the history buff visiting richly historic Scotland?
Glenfinnan Monument, near Fort William
This slender tower on the shores of stunning Loch Shiel in western Scotland (pictured above) marks the spot where Prince Charles Edward Stuart - better known these days as Bonnie Prince Charlie - raised the Stuart standard in 1745 in the name of his father, James Francis Edward Stuart, who was proclaimed the rightful king of Britain. The rebellion ended in defeat at the Battle of Culloden, near Inverness, but the prince is remembered in everything from Sir Walter Scott's 1814 novel Waverley to the TV series Highlander and the folk tune the Skye Boat Song.
The monument was erected in 1815 and is topped by a statue of a kilted highlander. Visitors can climb it for views over the loch and surrounding mountains to the Glenfinnan Viaduct, which appeared in the Harry Potter films. There's also a visitor centre with an exhibition on the history of the site.
Skara Brae, Orkney
This Stone Age village, on the west coast of the mainland, the largest of the Orkney Islands off the north coast of Scotland, was occupied from about 3180 BC to 2500 BC. It was buried by dunes for hundreds of years until a storm blew the sand away around 1850, revealing stone homes that have been likened to "a group of prehistoric council houses". The site is so well preserved it has been called the "Scottish Pompeii" and is said to be the best-preserved Neolithic settlement in western Europe.
Visitors to Skara Brae can step back in time to get an impression of life there 5000 years ago by walking around the village, entering a complete replica house, viewing original furniture and seeing artefacts including gaming dice, tools and jewellery in the visitor centre.

RRS Discovery, Dundee
One of Britain's last three-masted wooden sailing sips, RRS Discovery carried Captain Robert Falcon Scott and his crew on their Antarctic expedition of 1901. It arrived in Antarctica in January 1902 an became stuck in ice at McMurdo Sound, from where Scott, Edward Wilson and Ernest Shackleton set out on dog sledges to try to reach the South Pole. They were eventually forced to turn back about 800km short of their goal, but travelled further south than any person before them.
The ship was eventually freed using explosives in 1904 and today is moored at Dundee as a museum, with displays and information about the expedition and life on board, including personal items that belonged to the crew.
Glamis Castle, Forfar
The childhood home of the late Queen Mother, this castle north of Dundee is known both for its romantic beauty and the various legends and stories associated with it. The castle was the setting of Shakespeare's Macbeth, while King Malcolm II was said to have been murdered there in the 11th century. It's also apparently been home to a number of ghosts, a locked room where a lord played cards with the devil, and the legendary Monster of Glamis, a deformed child who was kept locked away in a set of rooms that were bricked up after his death.
These days the castle is home to home of the Earl and Countess of Strathmore and Kinghorne, and is open to the public for visits and special events.
These four places, and the accompanying pictures, are featured in 1001 Historic Sites You Must See Before You Die, edited by British historian Richard Cavendish and published by Murdoch Books.
Filled with enough attractions from all around the world to fill several lifetimes of travel, the 960-page illustrated book includes well-known tourist destinations such as Westminster Abbey, the Taj Mahal and the Great Wall of China alongside more unusual spots such as San Francisco's famed City Lights Bookstore, the Mexico City studio of artists Frida Kahlo and Diego Rivera, and the Melbourne Cricket Ground.
The book includes everything from prehistoric sites, battlefields, cathedral, temples and monuments to the homes of famous historical figures and great engineering works. Produced in collaboration with UNESCO and featuring a foreword by former UNESCO director-general Koichiro Matsuura, it retails for $39.99.
It's available from all good bookstores and online. More information here.
Categories