Our World

Flavours to savour as senses combine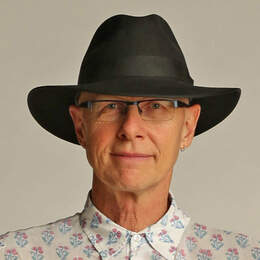 Dine around the world with sounds and stories to match...
Places are filling up fast for our Round the World Dinner on October 9.
It promises to be a feast of travel, flavour, sounds and stories.
Add to this creative combination the destinations that the eagerly awaited luxury expedition ship Scenic Eclipse will visit, and you have a tastily themed evening.
Stephen Scourfield
Twice voted Australia's Best Travel Writer and an award-winning book author, Stephen Scourfield will bring together stories from around the world ... and with each story will come a dish with cultural significance to the tale.
Steve Richter
Composer and musician, percussionist and teacher, Steve Richter's polished, energetic performances have won acclaim.
He plays myriad instruments and has toured throughout Australia and abroad, playing with a wide diversity of performers from Yothu Yindi to the WA Symphony Orchestra.
Chef Costa Simatos
Chef Costa gained a wealth of experience working in five-star hotels before settling in Perth.
He has many years of experience working in the Middle East, South Africa and Australia and his food is influenced by a combination of his Greek-Cypriot heritage, the multicultural flavours of South Africa and classical western cooking.
Stephen Scourfield and Steve Richter first worked together when they wrote and performed the show Inside Landscapes for Musica Viva, the world's biggest chamber music presenter, in 2015. They have written and performed many shows since.
And the regions and courses?
Well, at this stage they are an exciting secret — but be assured they will be from wildly different regions, yet tied together by an intriguing narrative, which Stephen will perform on stage before each course, with Steve playing his original music live.
For each course, Chef Costa will conjure up a special dish.
And, well, let's just give a little away ... guests can expect a Graham Cracker, with sour cream, lemon and blueberry pie. And just where that will be from? Well, you'll just have to join us for the evening...
Fact File
Places are strictly limited by the bespoke size of the fine dining restaurant at the University of Western Australia Club. Our last dinner there sold out quickly.
The price includes welcome drink; bespoke five courses; wine, beer and soft drinks; coffee and tea; and the live stories and music.
Registered Members: $145
Gold Members: $115
(It is $49 to become a Gold Member, with many other benefits, including a signed copy of Stephen Scourfield's book Don't Forget to Write, which has a retail price of $35.)
The Club Restaurant, The University Club of Western Australia is on Hackett Drive, Crawley.
There's plenty of free parking.
Categories