Arrivals & Departures

Flight cancellations: will my travel insurance cover me?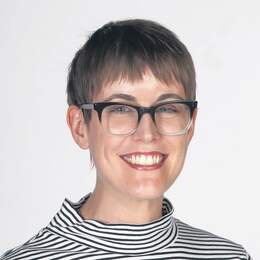 If you're one of the unfortunate travellers who has been caught up in the suspension of Tigerair flights in and out of Bali, one of the big questions you'll be asking is whether you're covered by your travel insurance.
According to Natalie Ball, director of Comparetravelinsurance.com.au, those affected by the flight cancellations may be eligible to claim for their costs.

"You may have provision to claim for prepaid expenses and lost deposits," she says.
"Your claim would be assessed on a case-by-case scenario. However, in events such as these, flight reimbursements are likely to be the airline's responsibility, not your travel insurer's."
Ms Ball says the majority of insurers will not pay out claims for cancellations arising from delays or rescheduling by an airline, bus line, shipping line or rail authority.
"While we cannot speak on behalf of all insurers, we can suggest that there may be some provision here to claim on some out-of-pocket expenses for accommodation and lost deposits.
"It's always best to contact your insurer directly and find out where they stand on this particular issue."

She adds: "In the event of a flight delay or cancellation our advice would be to keep any additional expenses to a reasonable minimum and hang on to your receipts."
When are you covered for missed flights?
The issue of compensation for missed flights can be a confusing one. According to Comparetravelinsurance.com.au, you would not be covered:
When the delay is caused by your airline. Mechanical faults, delays or overbooking on your flight should be compensated for by your airline.
If you're late and don't make it to your gate on time.
If you're offered compensation or an alternative flight by your airline and you decline it.
If you've upgraded your flight. If you miss your flight due to a covered event such as a car accident, you would not be eligible for a first class or business ticket if you hadn't originally booked the upgrade (unless those are the only available seats).
However, the company says, if you've missed your flight and neither you nor your airline can be blamed, you could have a successful claim. For example:
If you are involved in a car, rain, bus or marine accident and can't get to the airport on time.
If you can't make your plane due to a natural disaster, severe weather, hijacking, riots or civil unrest. The event must have begun after the insurance policy was issued (one reason it's always a good idea to buy your travel insurance as soon as possible after you make any bookings for your holiday).
If you are ill or injured and a doctor informs your insurer in writing that you are unfit to get on a plane. The illness or injury in question cannot be due to a pre-existing condition.
For the latest on Tigerair's Bali flights, go to tigerair.com.au/fly/travel-alerts.
Categories