Flights connect the dots in WA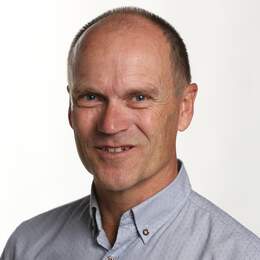 The launch of Aviair's new flights between five regional NW towns is having big benefits all round, writes MOGENS JOHANSEN
There are many beautiful "must-see" locations in our vast North West.
Karijini National Park, Millstream Chichester National Park, and the Burrup and Dampier peninsulas come quickly to mind, but there are big distances between them.
So when Kununurra-based Aviair started its new scheduled flights between five regional towns in the East Pilbara and Kimberley, it came as welcome news for time-poor travellers, corporates and locals needing to travel quickly between these centres. At this stage, Aviair's inter-regional flight network has flights linking Karratha, Port Hedland, Newman twice a week and flights between Karratha and Broome three times a week and they are finalising details for flights connecting Karratha and Paraburdoo.
The Aviair flights are supported by the City of Karratha and the East Pilbara shire and Rio Tinto, which, according to Aviair managing director Michael McConarchy, is vital to help keep the airfares at a reasonable level as they build demand and awareness of the new service.
"We are very happy with how the new flights have been received so far. The feedback we have had from the users is fantastic. The people are very happy with it," he says.
"Our plan is to bring in larger aircraft as required but we are starting with lower capacity aircraft so we can keep frequency up and ensure the service continues on into the future."
The new flights are a welcome addition to the toolbox if you are planning a trip to the Pilbara and Kimberley regions; they open the door to some new options, particularly now that you can cut out the long drive between Karratha and Broome.
You can, for example, fly from Perth to Karratha, hire a car and explore Millstream and Karijini national parks for a few days, return to Karratha, fly to Broome, hire another car and explore around Broome and the Dampier Peninsula. And, once the flights connecting Karratha and Paraburdoo begin, it will make it much easier to make a quick visit to Karijini National Park with several hire car options available in Paraburdoo.
Aviair will be flying twin-turboprop King Air B200 aircraft configured to carry nine passengers on the new scheduled flights. The King Air is a comfortable and fast aircraft, capable of a maximum speed of 290 knots.
Aviair has ensured that the new flights link in with other services. The Karratha to Broome flight, for example, links in nicely with an Airnorth flight that goes to Kununurra and Darwin.
The new flights are not cheap — a one-way flight between Karratha and Broome costs $649, Karratha to Newman $439, Newman to Port Hedland $369, Karratha to Port Hedland $199. But, considering you will save time — and the costly one-way surcharge if you are hiring a car — it is worth thinking about.
Categories