Flying backwards — Emirates style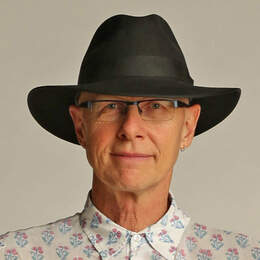 Perth is geographically isolated but once in a while that plays right into our hands. And my visit to New York is one of these occasions.
"Flying backwards" with Emirates with an easy connection in Dubai to John F. Kennedy airport is a one-stop trip to NYC.
And "flying backwards", rather than dragging east across Australia, the Pacific and then North America, is my favourite way to get to the States.
Emirates flies to New York, Boston and Washington DC, in the northern part of the east coast of America, and Atlanta and Fort Lauderdale in the south.
DOING THE BUSINESS
The appetisers for lunch are a choice of yellow peppergrass soup, pan-fried prawns or sliced and chilled smoked duck.
Main course is roasted beef fillet with gnocchi and vegetables, miso-glazed cod or Bangalore chicken with mango on basmati rice.
For dessert, chocolate fudge brownie, mango and raspberry torte or fruit. And there's a cheese plate, of course. There are artisanal chocolates with the coffee.
On the drinks menu, perhaps a glass of Veuve Clicquot champagne, and then an interesting American chardonnay from Horse Haven Hills, Washington State, or a glass of French red from Margaux, Bordeaux.
Most travellers, of course, fly economy, but many are making the step to business class. In the A380 cabin today are a couple joining a tour of New England.
The business-class cabin is configured 1-2-1, meaning the window seats are solo, but staggered (one closer to the window, the one in front closer to the aisle), and the centre seats are paired. They are also staggered, so that one pair is well separated, close to the aisle, the next two are "shoulder to shoulder" in the centre of the plane.
There is a screen that rises for privacy if two strangers are sitting next to one another but our couple are enjoying being together.
I meet them in the stand-up lounge, with its horseshoe bar, where two ladies chat on a side sofa and three men talk business and then soccer.
The men's amenity kit is in a stylish grey fold-out holder with mesh pockets. (I like a holder that's good enough to take home and use for other purposes — a good measure of its value.) It contains Bulgari products, as do the spacious washrooms.
A smile and question: "Is there anything I can get you?" The well-trained cabin crew today are warm, friendly and attentive.
I think perhaps some coffee. "I'll bring a little treat to go with it."
And, indeed, "flying backwards" is a treat.
Fact File
Plan and book flights through travel agents or emirates.com/au.  
It's easy to book multi-destination flights, perhaps arriving in Boston and returning from New York, or arriving in New York and returning from Atlanta. 
For those who like joining tours, I recommend looking at collette.com.au (or talking to travel agents). Collette is based between New York and Boston at Providence in New England, and is a local specialist. This is also an easy region for a self-drive holiday.
Disclaimer
Stephen Scourfield flew to the US as a guest of Emirates. They have not seen or approved this story.
Categories