Flying ICUs critical health link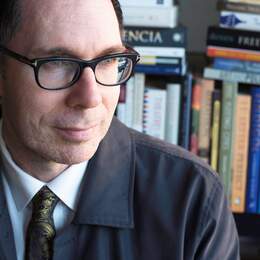 As we travelled WA, we gave WA's flying doctors their busiest months ever...
And that was off the back of the year to the end of June being the RFDS's busiest on record. During those 12 months, the Royal Flying Doctor Service in WA retrieved 9012 patients and treated 15,600 people through their primary health care clinics.
"It was our busiest year in the history of our service in WA," confirms a spokesperson. "We flew nearly 8 million kilometres over 22,300 hours across WA to reach our patients." They have been retrieving an average of 27 patients a day from across WA — even evacuating up to 41 patients in one day.
The RFDS is the backbone of the health infrastructure across WA's vast terrain — an essential link in the State's health and emergency services network. And the flying doctor has a history of more than 90 years in WA.
It works from five bases throughout the State, to ensure a far-reaching geographical impact and prompt aeromedical response. The spokesperson says: "Our people in Broome, Port Hedland, Meekatharra and Kalgoorlie are part of the regional community and support the regional health infrastructure.
"We have a team of highly experienced specialist doctors, flight nurses, pilots, logisticians and engineers who all work together each time we fly. Sending doctors and nurses into the skies at a moment's notice to reach about 25 patients each day who are spread across more than 2.5 million square kilometres takes a special kind of something."
There is a 24-hour co-ordination centre at Jandakot Airport, which receives more than 50,000 calls a year. Logisticians know every remote station and airstrip on the WA map and co-ordinate services.
Highly skilled pilots can land on roads or dirt airstrips of all kinds. Their aircraft engineers are highly skilled specialists. RFDS Western Operations has 16 PC-12 turboprop aircraft and two LifeFlight PC-24 jets to fly across the biggest health jurisdiction in the world. They have access to 784 landing strips in regional WA. RFDS doctors have a wide range of experience in emergency medicine which can include trauma, intensive care, emergency care, anaesthetics, neonatal care and obstetrics. Flight nurses are also qualified midwives.
Each aircraft is essentially a flying intensive care unit, fully equipped with ventilators, monitors and innovative, purpose-built aeromedical equipment.
The spokesperson says: "Working in a flying ICU is a dynamic space. Medical and nursing crews are highly trained to respond with little outside assistance to time-critical emergencies.
"Before each flight, the medical team must decide what they will need for each patient. Blood supplies stored in the RFDS' own blood bank, anti-venom, specialist equipment and medicines are some of the items they carry. They are exactly who you want by your side on what might be the worst day of your life."

Read the full story here

Categories