Follow the sun and explore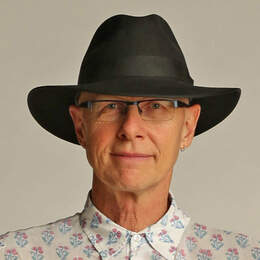 The Kimberley region is at its best in the dry season. (Winter!) It offers relaxation — and adventure...
KIMBERLEY
In the metro area, we call the months ahead "winter". In the Kimberley, they're "the dry season", and the best time to visit. June, July and August are usually perfect. And to arrive in Broome in "winter" is to step into a sort of climatic paradise. Warm, dry days, blue skies, balmy evenings. Want to warm up in winter? Well, it's about as easy as landing on this red pindan soil, sitting up in the turquoise ocean. Restaurants specialised in global cuisines, with a nice bent towards seafood and local produce.
I walk Cable Beach, see palm trees mop-headed against a flamboyant sunset and then slink into a walk-in swimming pool in the dark. There's all-sorts of accommodation in and around Broome.
Broome is the gateway to the rest of the Kimberley, of course. From here we might head north and then east across the Gibb River Road to Wyndham and Kununurra, or follow Great Northern Highway to the Bungle Bungle Range in Purnululu National Park.
BROOME
Broome comes at you in stripes. There is the horizontal line of turquoise ocean, the creamy-gold beach, the vivid red rock, the red pindan earth, the matte green of mangroves.
The land and waterscapes are dramatic.
But so too is the big blue canopy of sky under which it all sits.
"Winter" down south is "dry season" in the Kimberley — the perfect time to travel. And it is
GETTING HORIZONTAL
Boab trees, the Gibb River Road, gorges like Windjana and Tunnel Creek, Lake Argyle, the Bungle Bungle Range in Purnululu National Park, and the big tidal estuary at Wyndham, where five rivers meet.
There are plenty of iconic sites and sights in the Kimberley.
But just at this moment, we are in a boat with four 90hp motors on the back, powering through the Horizontal Falls.
It's become a big "must-do" excursion in the west Kimberley, usually now by flying in a seaplane on a daytrip from Broome or Derby.
The Kimberley has some of the world's biggest tides and, as the water rises in Talbot Bay, it pushes through two gaps, filling the big "bowls" behind. With only one way for the water to get in and out, it rushes out again after high tide.
From the air, this does, indeed, look like horizontal waterfalls.
Categories