Arrivals & Departures

Foodies meet 4WDs: Escape the winter chill on WA's Dirk Hartog Island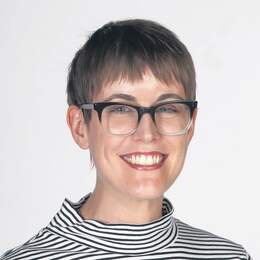 Winter weather getting a bit chilly? Seek out some sunshine with a new food-wheel-drive adventure taking place on Shark Bay's Dirk Hartog Island in August.
Part of the Gascoyne Food Festival, the new Gourmet Island Escape centres around a long table lunch on August 10 featuring fresh seafood cooked by chef Russell Blaikie, of Perth's Must Winebar.

There are four and seven-night packages available, including beachside camping, evening meals prepared by guest chefs at Dirk Hartog Island Eco Lodge, 4WD tag-along tours of Dirk Hartog Island National Park, the long table lunch and more.
The packages cost $1542 per 4WD (for two adults) for four nights and $2856 for seven nights.
Alternately, tickets to the long table lunch are $275 including welcome drinks and return boat transfers from Denham.
Kieran Wardle, who owns the Dirk Hartog Island Eco Lodge with his wife Tory, said the Gourmet Island Escape was developed to showcase the island not just as a fishing destination but also a place with amazing scenery, a rich history and diverse seafood.
He said he couldn't wait to share the island's "ocean to plate experience".
"I always love cooking on the island with the freshest of seafood direct out of the ocean and matching it with a crisp green salad and island baked crusty bread.
"You won't believe how good fish tastes when you catch it and cook it on the same day."
Winter is an ideal time to visit the entire Coral Coast region, and the average temperature in Shark Bay/Denham from June to August is 23C, according to Australia's Coral Coast tourism.