Foodies rejoice in bounty of Bordeaux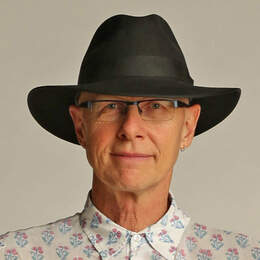 Bordeaux is best known for its wine, but its food goes hand in hand. And this is a landscape of abundance famous for both local rustic and fine cuisine. STEPHEN SCOURFIELD follows his nose around the famous port city and finds bistros, brasseries and markets aplenty.

MEAT & MORE
Rabbit is also very popular, the favourite being a simple French rabbit stew, certainly with plenty of fresh garlic, or rabbit cooked in a pan with prunes added and the whole dish simmered.
Bazas beef is on local menus, coming from the Bazadaise, a French breed of beef cattle named for the town of Bazas in the Gironde region. These bright little cows can be seen on Bordeaux' green pastures, often light grey with pale, clear eyes.
The method of raising Pauillac lamb has been defined and protected by the European Union since 2003, when it received its "Protected Geographical Indication" status.
Shoulder, saddle, breast and loin chops are all favoured cuts, and Pauillac lamb with flageolet beans is a popular local recipe.
For pork, there's delicate prosciutto and rough, county-style pates in the markets.
For seafoods ... oysters fresh from the Atlantic coast, and shrimps from local rivers might turn up in risottos.
PLANT MATTERS
This is truffle country in winter (from December to the end of February, head to the Saturday Logis Malet in Saint-Emilion). But dried and preserved, they are used in dishes throughout the year. In St Emilion, for brunch, I have a simple omelette flavoured with truffle shavings in a square next to the monolithic church, carved out of the limestone.
But, just as interesting in my opinion, are the cepes. These mushrooms are collected from the round leaved trees in the conifer forests from the end of June at least late October. These are surely among the tastiest wild mushrooms in France (in the world?).
In vegetables and fruits, white asparagus is a favourite. There are stalls full of bunches of it in the market, and it's softer and less fibrous than the greener types.
The markets are also full of artichokes the size of two fists, tomatoes ripened on the vine and strawberries which even say where and how they have been grown.
SWEET & BAKED
It seems to me that most French people buy a baguette every day. The long, white bread stick is the unofficial symbol of France, and I rarely walk down a French street in the morning without seeing someone buying a baguette at a boulangerie, or strolling away with one. There are rules — carry it tucked under your armpit, never put it on a plate, feel free to bite the end off in the street (the French are usually horrified by the thought of street eating), and use a piece of it to wipe a plate clean.
And, of course, eat chunks just with local Bordeaux cheeses — sheep, goat or cow. There is a huge variety of superb locally produced cheeses. Try Baud et Millet (19 Rue Huguerie) — with more than 100 cheeses to chose from.
After that in popularity is surely the chocolatine. Most of France calls this chocolate-filled pastry treat a "pain au chocolat" — but here in the south west corner of France, and particularly in Bordeaux, they call it a chocolatine. Indeed, there are currently calls for "chocolatine" to be added to the French dictionary. It's in every corner bakery — iconic, buttery, with a dark centre.
Then comes caneles — soft, tender, with a crisp caramelised crust and soft centre. It's what the Bordelaise eat when they need a "kick up", and the chain Baillardan has several spots around Bordeaux and produces beautiful caneles. Other quick-fix favourites are little choux pastries filled with cream and dusted with icing sugar.
The people of St Emilion like to claim themselves as the keepers of the macaron. The macarons of St Emilion were originally not "double rounds" but single, soft and crusty. The recipe dates back to 1620 when Ursuline Lacroix sisters established a monastery in Saint Emilion. The recipe was passed through generations, "lost" during the French Revolution and eventually given to a widow of the local Goudichaud family. Her eldest son, Joseph Grandet, inherited from her the sole right to make the macaroons of Saint-Emilion with that old recipe. For the 1867 Universal Exhibition, macarons were sent, to be served with Bordeaux wines.
Be prepared for French coffee.
Though white coffee drinkers can order cappuccino or latte. I've just had some exceptional lattes, with the coffee shots in the bottom and milk froth to drink through, just as they should be made. But I still think it's best to go the French way, and drink their thin, mild, soft black "French-pressed" coffee.
MARKET FORCES
While there's plenty on plates, it also comes together in the markets. I particularly like the Friday market in the little riverside town of Libourne. There are outdoor stalls and a covered market — a library of local produce.
BORDEAUX BEST
Bordeaux is probably best known for its bistros and brasseries, and La Tupina (6 Rue Porte de la Monnaie) is among the best bistros.
There are also lots of brasseries, but those looking for authenticity might try Fernand on Quia St Pierre, which has been there for more than a century.
There are also gastronomic restaurants, and Bordelaise chef Philippe Etchebest combines the two at his Le Quatrième Mur (2 Place de la Comedie and quatrieme-mur.com).
Disclaimer
Stephen Scourfield was a guest of The Travel Corporation. They have not seen or approved this story.
Categories